Very rarely do we see science and yachts come together for the greater good but, the Earth 300 surely is a sight to marvel at. Though it might sound like nothing less than a criminal mastermind's floating headquarter, the nuclear-powered gigayacht is created to investigate the challenges currently troubling the world, such as climate change. With a 13-story "science sphere" and 22 state-of-the-art laboratories, this revolutionary exploration vehicle will soon set out to save the world.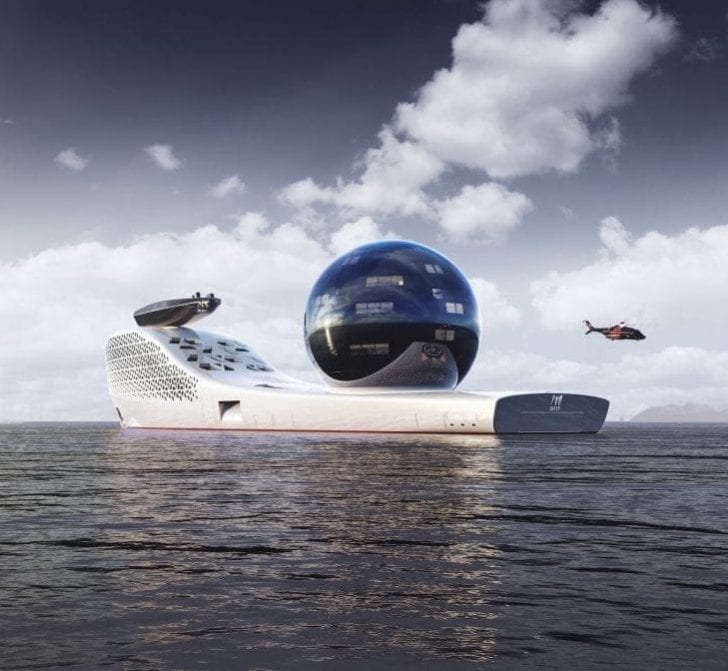 Who Birthed This Masterpiece?
Earth 300 is the brainchild of Iván Salas Jefferson, a naval architect by profession, and also the founder of Iddes Yachts. The vision for this futuristic vessel was to have a technologically enriched platform, loaded with the brightest minds in different fields, with extra help from quantum computing, AI, and robotics.
What Features Does It Have?
The sleek ship, measuring as long as a football field and 150 feet at its widest, the Earth 300 features the elements of research, cruise, luxury, and expedition yachts – but she will be unlike any one of them. Its chief executive Aaron Olivera comments on how the thirst to expand mankind's understanding and knowledge of the universe, whether it be below or above the ocean's surface, led to the creation of this vessel.
The center orb is designed to look like Earth to inspire people who gaze upon it to protect it. Built to house the most elite of minds working on climate problems, science city is meant to instill the passion in all scientists working within it to become alchemists of global solutions. To that end, it also hosts state-of-the-art technology to aid these climate scientists in developing innovative solutions for climate challenges facing the planet.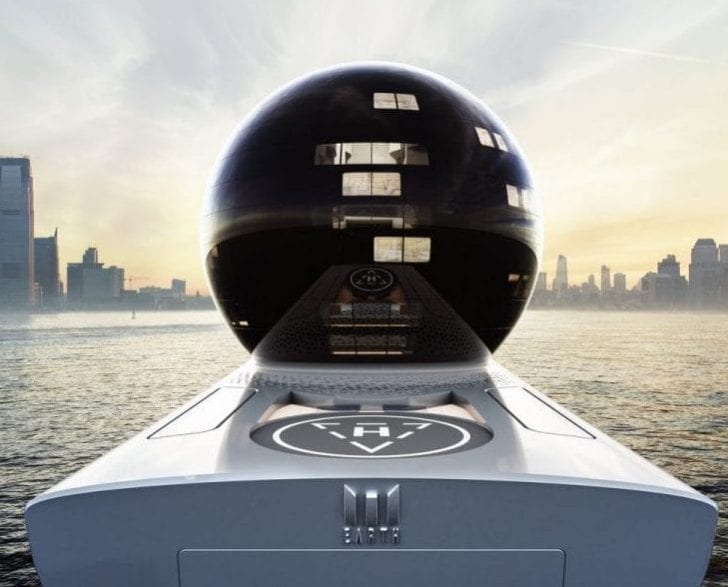 What Else Do We Know So Far?
Such a bold vision doesn't come quick or cheap. For now, creators state it will be up and running by 2025, with a whopping cost of about $500 to $700 million. Apart from the "work areas", it will be able to host up to 165 crew members, 160 scientists from multiple disciplines, and dozens of student researchers and experts-in-residences. Additionally, for the price of $3 million each, the vessel can host up to 40 VIP guests at a time. To put this into perspective for you, a seat on Virgin Galactic is 10 times cheaper.