In honor of her 95th birthday, the Queen of England is getting showered with love left, right, and center. While most senders of thoughts and well wishes were expected to, there was one we didn't quite see coming – Winnie the Pooh.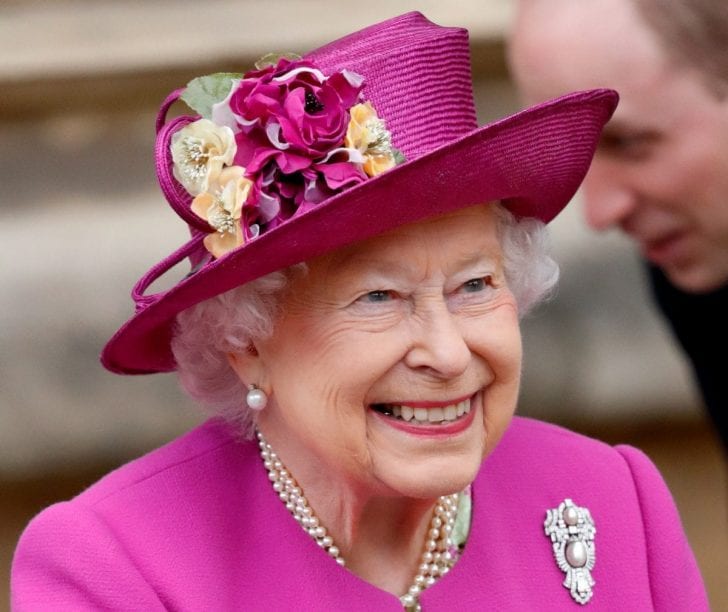 A Special Surprise
Disney released an animated special in honor of the sovereign's birthday milestone. That's right, the beloved children's animated character with a particular affinity for potfuls of honey paid a special tribute to the monarch. The special showcased Her Majesty receiving a gift from the beloved bear and his gang of friends.
Titled Winnie the Pooh and the Royal Adventure, the 45-second animation was released at Queen Elizabeth's official birthday celebration, just ahead of the Trooping the Color celebration. The special follows Winnie the Pooh, Tigger, Piglet, Eeyore, and Christopher Robin,  and Eeyore as they make their way from the Hundred Acre Wood all the way to Windsor Castle. Upon arriving at their destination, they present Her Majesty the gifts they'd gathered for her birthday, which featured a large pot of the finest honey from Pooh's personal collection, adorned with 95 balloons attached to its lid, a purple bow, and a handwritten note.
View this post on Instagram
Not The First Rodeo
Obviously, Winnie the Pooh and gang know a thing or two about being 95. This year October will mark 95 years since the first time the world was blessed with Winnie the Pooh stories. Reportedly, the Queen was a big reader of these best-selling classic children's books by English author A.A. Milne and originally illustrated by E.H. Shepard.
In fact, Winnie the Pooh and the gang met Her Majesty for the first time on her 90th birthday! This was back in 2016 when Disney released a book titled Winnie the Pooh and the Royal Birthday.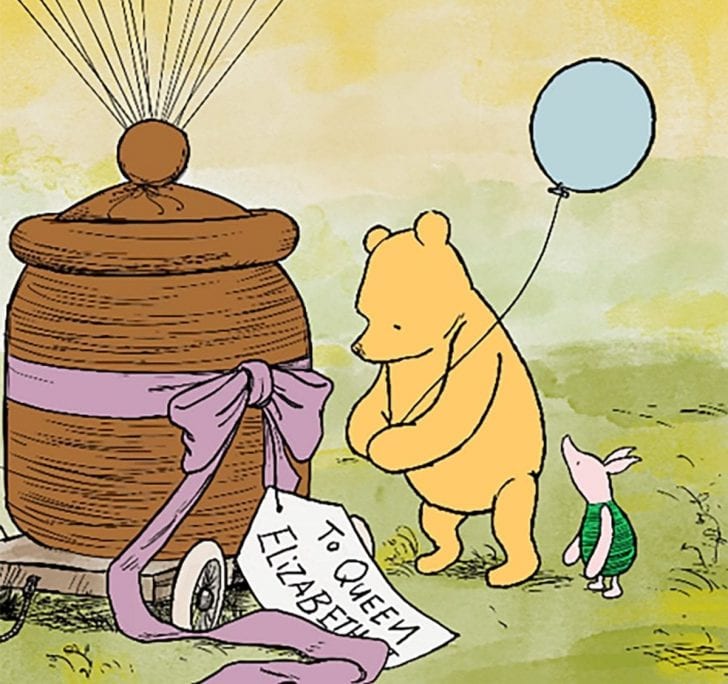 The Illustrator Speaks
Winnie the Pooh illustrator Kim Raymond spoke excitedly about his experience of honoring the Queen's 95th birthday with the new animated special. The creator mentioned how big of an honor it is to be illustrating the beloved children's animated characters, and adding Her Majesty to it just raises the bar to a whole new level.
The illustrator has been working on the series for 30 years and not a day goes by that he doesn't get inspired by the classic works of E.H. Shepard.
Wrapping It Up
This was the Queen's first birthday after she lost her companion of 7 decades. After Prince Philip died of old age on the 9th of April, things seemed very bleak for the monarch. Fortunately, after over two months of the loss, the Queen seems to be making the
best of her remaining time
on Earth.