African music and food are all the hype in pop culture these days. The continent's trademark items are making waves around the globe, with people now fully beginning to realize and acknowledge everything that Africa has to offer. And if you're into African music, there's no way you haven't heard of Burna Boy.
Who is Burna Boy?
While the 30-year-old singer professionally goes by the name of Burna Boy, his birth name is Damini Ebunoluwa Ogulu. This Nigerian rapper, singer, and dancer has gained much fame and recognition from hit songs such as On the Low, Kilonmetre, and Anybody.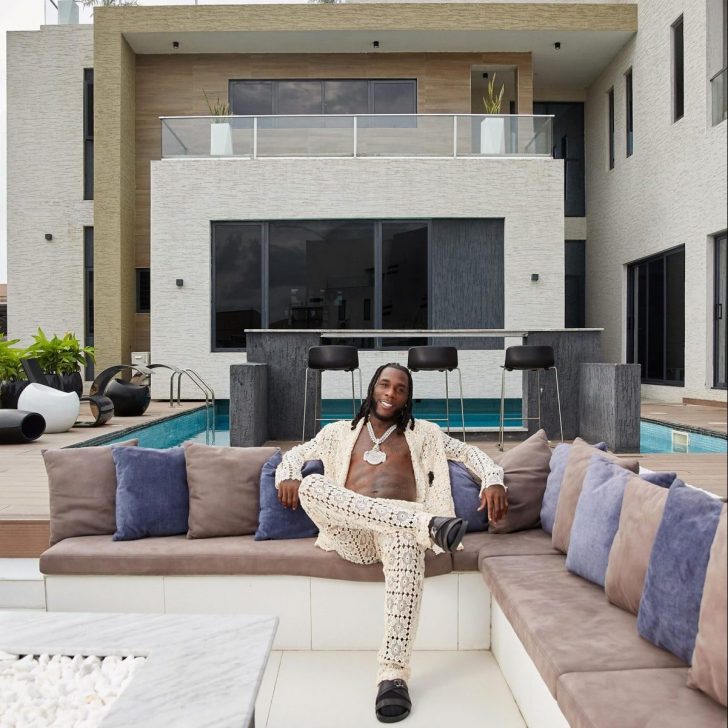 Let's Look at the Property
Burna Boy moved into the stunning property back in the earlier months of 2020. Located in Nigeria's commercial and creative capital Lagos, the seven-bedroom estate sits in the countryside. Comprising of two stories, the home was designed by architect Akose Enebli to be a place where Burna could unapologetically be himself. 
But There's More History to the House…
…and it goes back about 4 years when the architect was in the middle of constructing a 10-bedroom mansion for Jude Ighalo, a former striker for Manchester United. Bose Ogulu, his manager/mother, happened upon the property and had decidedly cold-called the architect. Not too long after, the Grammy award winner was blown away and in awe of the design Enebli came up with for his new estate.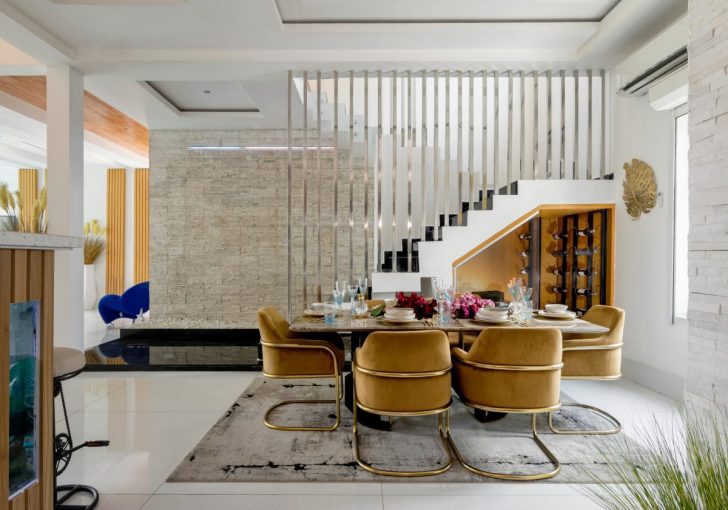 And it goes both ways because, as it turns out, the architect had a phenomenal time designing Burna's home as well. Successfully turning a plain and empty living space into something so beautiful, welcoming, and spectacular, all while getting highly appreciated by the famous star was reportedly a source of great joy for him. When the singer gets time to spend at his magnificent estate, he reportedly loves to hang out in the sunken gardens.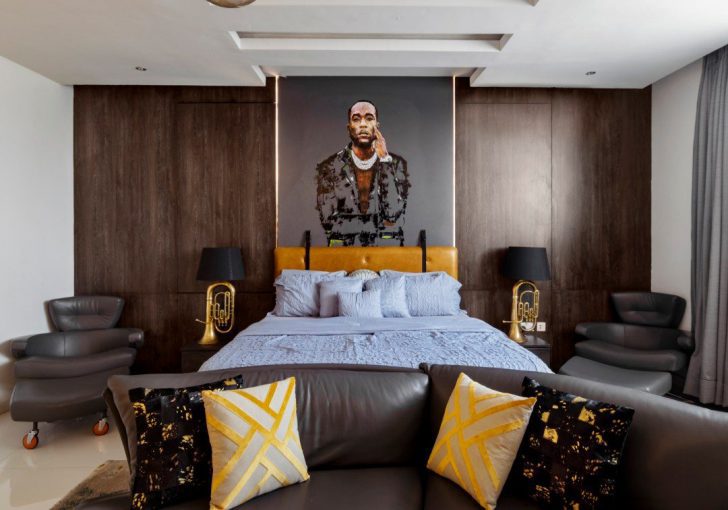 Wrapping It Up
It brings Burna immense pleasure to be able to host in his house because the singer has a busy life and isn't home that often. Just this past August, Burna was out in London performing a sold-out concert in The 02 arena.
Indeed far from home, but not for too long. Akose Enebeli told AD that while Burna happens to be a busy person, when you do get to be around him, you'll find him to be very warm and open, which is what he took as inspiration for the design of the house.