It appears that Mila Kunis and Ashton Kutcher have finally found a place that they can call home. The Hollywood couple who tied the knot in 2015 spent five years building their barn-style house in Los Angeles, and needless to say, it's turned out gorgeous!
The couple teamed up with architect Howard Backen and interior designer Vicky Charles to turn their six-acre property into a modern L.A. farmhouse.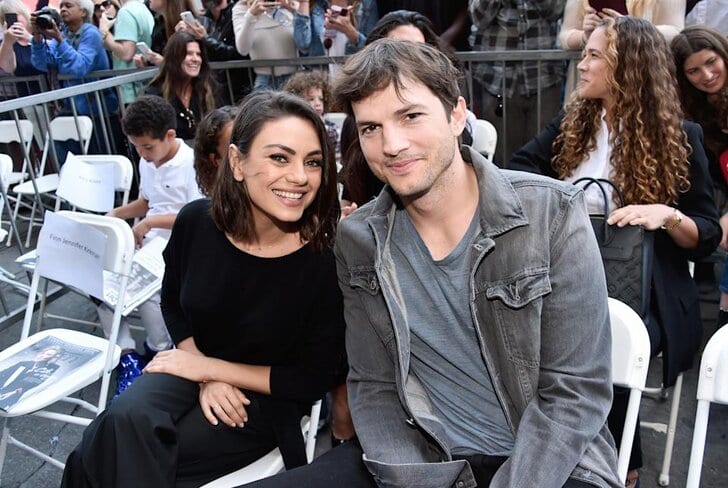 Recently, they welcomed Architectural Digest (AD) to take a tour of their home and feature it on their June 2021 cover story and explained the whole process of creating this blissful place. Join us to know how they turned their visions into reality.
Deets on Kunis and Kutcher's sustainable house
Kunis told AD that she and her husband always craved a home, not an estate. She said the property, which now incorporates the main house, a guesthouse, and a barbecue pavilion, is lovingly called "KuKu Farms."
Adding to his better half's statement, Kutcher said they wanted the place to look similar to a barn. He said they wished for the house to have a modern yet relevant feel.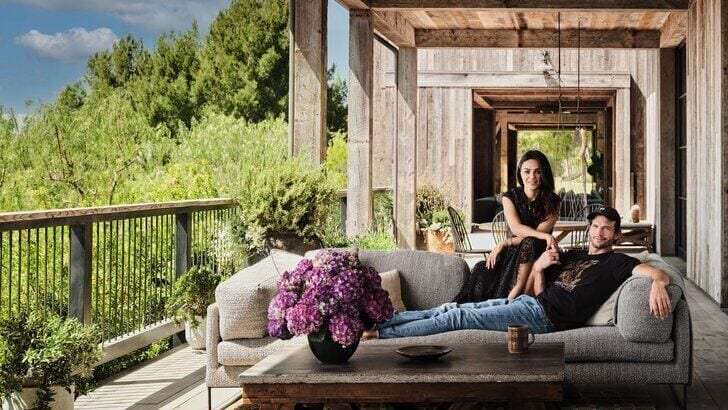 To express their views of an ideal home, the duo started creating individual Pinterest boards, where they pinned pictures of houses they could connect with. Kutcher recalled that when the two saw each other's boards after a while, they found that 90% of their selections were identical!
He disclosed that most of the houses pinned by them were designer Howard Backen's creations. After learning that their choices were alike, they didn't waste any time and quickly hired Backen. The trio then created a stunning piece using upcycled wood, glass, and concrete. 
Speaking about the project, Backen said Kunis and Kutcher are among the smartest clients he has worked with. He shared that while the house was under construction, he used to discuss every tiny detail with them, which he usually doesn't do with his other clients. Backen's associate, Stephanie Gerwin, said that the couple worked as members of the design team.
They were determined to create a sustainable house for their family, including their six-year-old daughter Wyatt and two-year-old son Dimitri. They used photovoltaics to power the home and practiced regenerative farming on the land.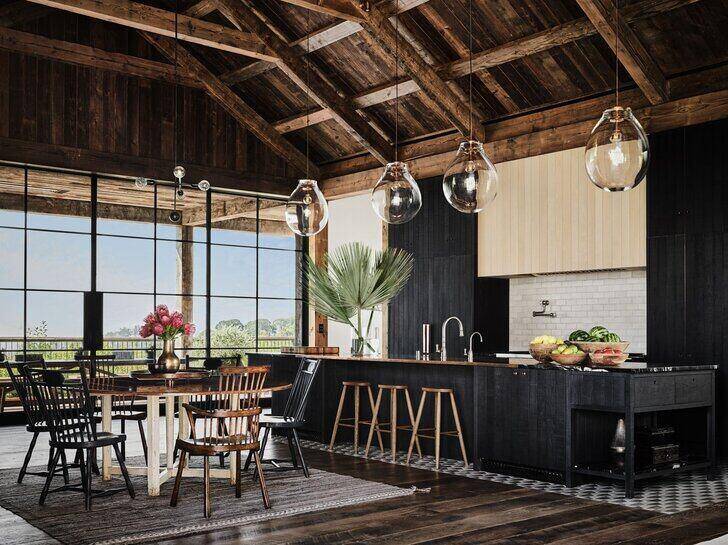 For designing, the couple approached Vicky Charles of Charles & Co. Kunis said she just loved the way Charles played with fabrics, patterns, and textures. Charles, on his part, recollected that when she started working on the house, Kunis was pregnant with Wyatt.
She said it took months for them to find the right materials and colors. By that time, they had shifted from a traditional farmhouse aesthetic to a contemporary one. She said that while designing, she used a lot of things from the duo's previous houses, like a jaw-dropping 10-foot crystal chandelier and custom-made throne-style chairs that Kutcher brought from India.
Other house deals involving the couple
In 2020, the power couple had listed their first marital property, their Coldwater Canyon home, for $14 million. Until now, they haven't found any suitable buyers, but considering their popularity, that day isn't far when that property will be off the market.