What if someone said they didn't know who Madonna was? Your instant reaction would be "you're lying" or "that's impossible." With decades in the industry, Madonna is practically a household name by now – and why shouldn't she?
The lady is a force of nature which garnered immense power and control in the industry as a woman back in the 80s.
Yes, it was very uncommon for women of the industry to be so influential back in the day but, not for our feisty queen. Even at age 62, the American singer, songwriter, actress, and businesswoman is a force to be reckoned with.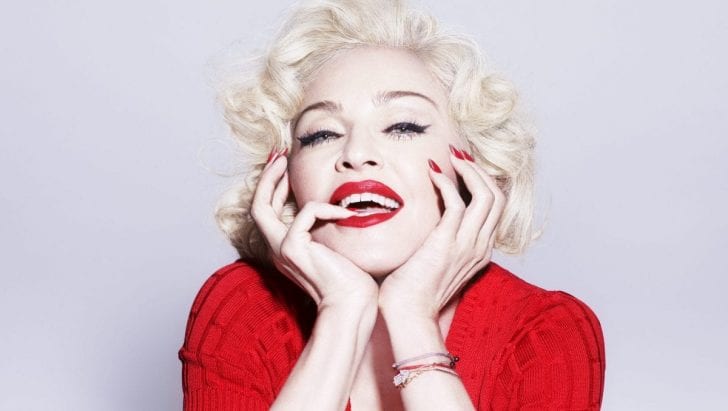 What's New In Madonna's Life
The celebrity recently made headlines for hosting her father's 90th birthday with 5 out of her 6 children. Silvio Ciccone, who owns Michigan's Ciccone Vineyard and Winery, was the recipient of a particularly special birthday surprise when his family decided to throw him a lovely birthday celebration. Madonna was accompanied by her twins, Estere and Stella Ciccone, 8, Mercy James, 15, David Banda, 15, and Lourdes Leon, 24.
A Birthday to Remember
Only a few days ago, we saw a wonderful video montage grace the star's Instagram profile, which featured pictures from the trip. It included adorable bonding moments between Ciccone and his grandchildren, Lourdes snuggling with her mother, Estere and Stella running around their grandfather's amazing vineyard, a three-tier cake surrounded by bottles of wine, and multiple other group photos of the family.
View this post on Instagram
The video was also accompanied by a lovely caption worthy of making you teary-eyed. The pop icon wrote of how growing up as an Italian immigrant in the US and living through the trauma of being the outsider made her father a survivor, a man who worked hard for everything that he now has.
She closed it off saying that her father had taught her how important hard work and earning your way in life is.
Finally, on the auspicious day of his 90th birthday, she thanked him for all he had done for her.
Earlier this week, Madonna's Instagram fam was blessed with another video of her father, who was leading a prayer right before one of her concerts.
One Final Word… 
Family is clearly very important to Madonna – as it should be. In another display of affection towards the ones she loves the most in the world, the star's
very first tattoo
is the initials of her children's first name. Isn't that absolutely lovely?