The annual met-gala is one of the most hyped and talked about events for hundreds and millions of reasons – chiefly because of the red carpet looks that take weeks and months to curate. But some met galas become extra special for random reasons, and it won't be wrong to say that the 2018 Met Gala event was one such event. It was so much more than eye-catching fashion.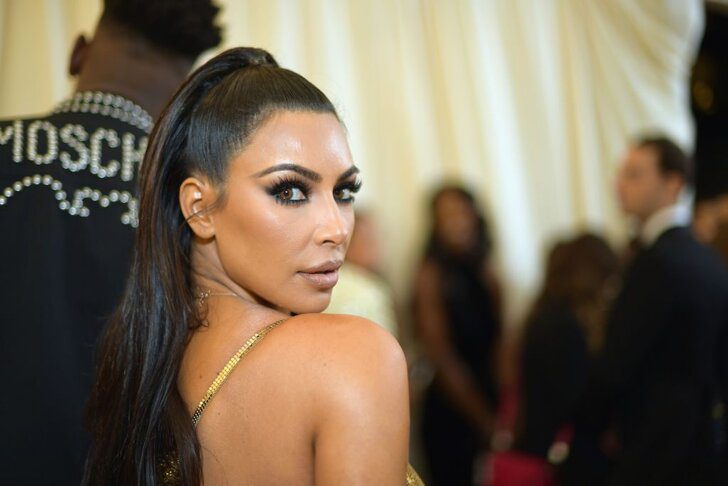 The buzz around Met Gala 2018
Met Gala 2018 saw our sass queen, Kim Kardashian, make truckloads of noise about both, her breathtaking gold-glittery corseted Atelier dress by Versace, and her stunning out-of-the-world sleuthing skills.
But little did she know that her seemingly harmless photo alongside an ancient Egyptian coffin, which coincidently happened to match her ensemble, will work wonders for Matthew Bogdanos, assistant DA in Manhattan and the leader of the D.A's antiquities trafficking unit, in solving an age-old criminal mystery. 
What was the great mystery?
The circa 1st century B.C.E gold and gem embellished coffin, which held the remains of Egyptian priest Nedjemankh, held quite an intriguing history. The journey of his postmortem from the al-Minya region of Egypt to the hallowed walls of New York's Metropolitan Museum of Art was quite a little too dramatic. 
In 2011, during Egypt's 18-day long revolution, a bunch of thieves dug up the coffin from his grave. Around two years later, they sent it to an antiquities dealer in Sharjah, the third-largest emirate in the UAE.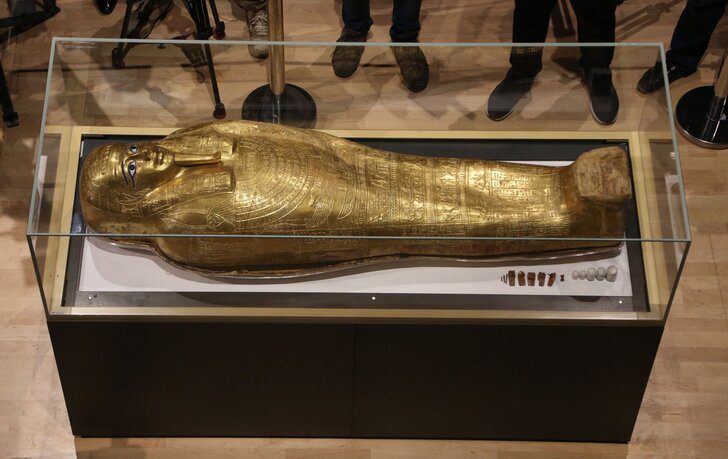 Later, the dealer in Sharjah, Hassan Fazeli, forged an export form on which he intentionally labeled the ancient coffin as Greco-Roman, so that there would be no chances for any red flags regarding the real origin of the stele. Then the asset was sold to Roben Dib, manager of Germany's famed Dionysos Hamburg, and shockingly, he wasn't clean either!
The moment he got possession of the property, he created a fake Egyptian export license which claimed that the coffin belonged to Nedjemankh and it had been legally exported to him 40 years ago. Now, obviously, nothing he claimed was true! It was a complete forgery, but all he wanted to do was save himself from being a part of this now international crime ring. 
How the relic made its way to the gala!
Nedjemankh's coffin coincidently made its way to the 2018 Met Gala through a French antique dealer and a scholar named Richard Semper and Christophe Kunicki respectively. Now, it's quite possible that they had absolutely no idea where this relic had been prior to paving its way to them. The pair sold it to the Met, and that's how it unknowingly joined the illegal trade of antiques. 
But then, how did the coffin's identity finally come to light? Well, the investigators were able to find the coffin and identify it because the original thieves accidentally left a fingerbone of the coffin's resident behind when they were digging it up. That made it very clear that it was indeed Nedjemankh's coffin. 
Kim to the win
Phew! Quite an interesting whirlwind of mysteries there! After Kimmy's pictures went viral, Roben Dib was convicted in Hamburg and the asset was safely sent back to its origin.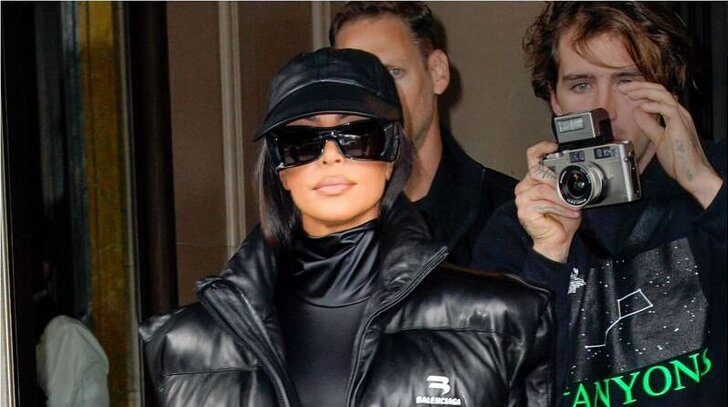 All said and done, Kardashian surely emerged as a 'lucky' hero in the whole scenario. After all, it was her picture that helped the investigators solve a mystery that was previously termed as unsolvable.