In today's materialistic world, the concept of renunciation is an increasingly rare one. Yet, this tale of Devanshi Sanghvi, an eight-year-old heiress to a wealthy Indian diamond merchant family, takes this idea to a transcendent level.
At such a tender age, Devanshi abandoned her luxurious lifestyle and embraced a life of spirituality and self-discovery, becoming a Jain nun.
This incredible story of a young girl's deep spiritual inclination and her journey serves as an inspiration. It offers an opportunity to explore the fascinating world of Jainism and its age-old traditions.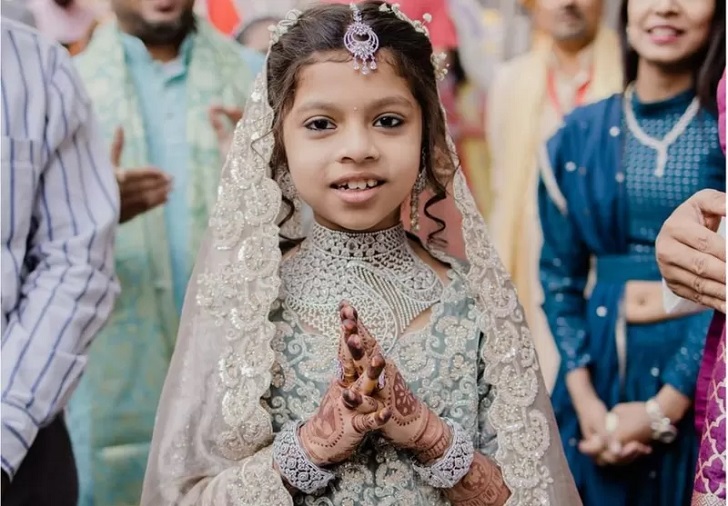 Devanshi takes her vows
Devanshi's exceptional story begins with her renunciation ceremony in Surat city, a lavish yet deeply meaningful event attended by tens of thousands of people. This ceremony is a testament to the significance of religious devotion in Jain culture and reflects the acceptance and support of Devanshi's family and community.
Devanshi's long hair was cut as part of the ceremonial proceedings, symbolizing her detachment from the material world and her dedication to the spiritual path. As Devanshi began her new life as a Jain nun, she wholeheartedly embraced the ascetic lifestyle that comes with this spiritual devotion.
From walking everywhere without any transport to sleeping on a simple white sheet, her daily activities reflect the dedication and sacrifice that Jain nuns embody. Along with embracing this austere lifestyle, several spiritual practices and rituals became a part of Devanshi's daily routine.
These include meditation, regular prayer, demonstrating compassion and non-violence towards all living beings, and seeking wisdom and guidance through studying Jain scriptures.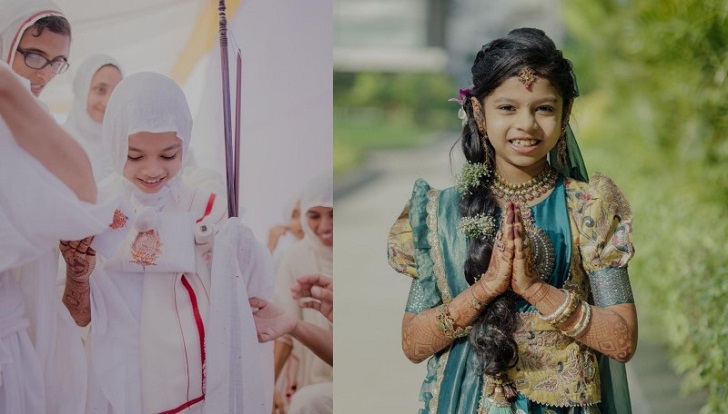 Initiation of multiple controversies
Devanshi's decision has fuelled a long-standing controversy surrounding child monks within the Jain faith. Different sects of Jainism adopt varying stances on the involvement of children in monastic life, which raises the question of whether young individuals can make informed decisions about their chosen spiritual paths.
Over the years, several such instances have become the subject of admiration and debate, and Devanshi's case is no exception. Despite the controversies, Devanshi's spiritual inclination at a young age has left a powerful impact on many.
Stories about her spiritual journey since her toddler years illustrate that it is possible to foster deep spirituality even in today's complex world. As she continues her journey as a Jain nun, there is potential for Devanshi to become an influential figure within her faith, promoting peace and non-violence.
Her choice and her family's unwavering support remind the world of the importance of cultivating spiritual values and finding one's purpose in life.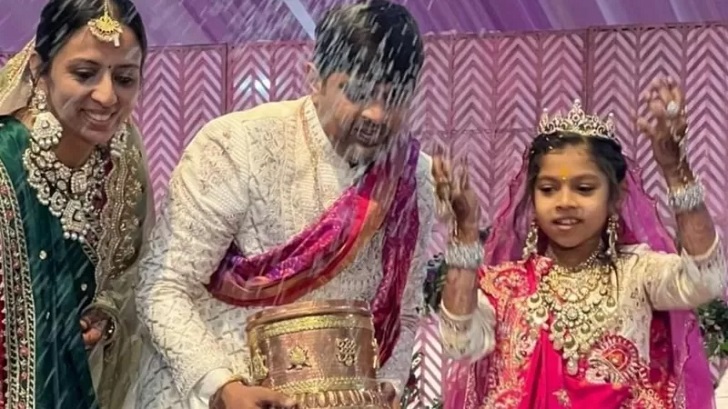 Bottom line
The inspiring story of Devanshi Sanghvi's spiritual transformation serves as an important reminder of the relevance of ancient traditions and the profound impact they can have on our modern lives.
As we witness this young girl's journey, we are reminded of the importance of seeking out spiritual values, finding our purpose in life, and embracing a higher calling. Devanshi's story urges us to consider the power of the human spirit and our innate capacity for personal growth and transformation.