Your closet should be more than just a place to store your clothes. It is where you get ready for work or a night out with friends, where you start your day and end it. If you have a walk-in closet, you are already one step ahead, as it provides ample storage and plenty of space to move around. However, just because it is functional does not mean it can not be beautiful.
Now. let's go ahead and explore some fun ideas to make your walk-in closet unique and stylish.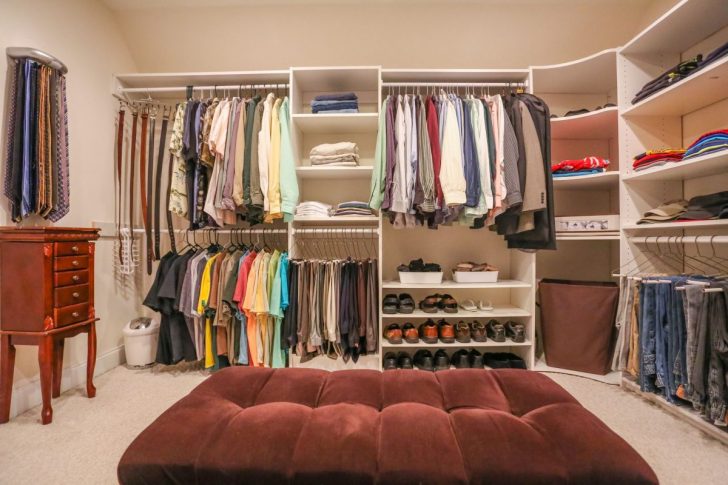 Add Some Color
Your closet does not have to be a bland space where you only keep clothes; instead, add some color to make it vibrant and dynamic. You can paint the walls a bright hue or add wallpaper to create a bold statement. Another way is to inject color through accessories such as curtains, rugs, and lamps. This will not only add character but also make the space inviting.
Be Creative With Lighting
Lighting is key to creating a walk-in closet design that is both functional and stylish. Make sure you have enough lighting to see every corner of the closet. You can add extra lighting by installing track lighting, pendant lights, or a chandelier. Similarly, you can also use rope lights along the shelves to showcase your shoes. Or, add some ambient lighting to create a relaxing atmosphere.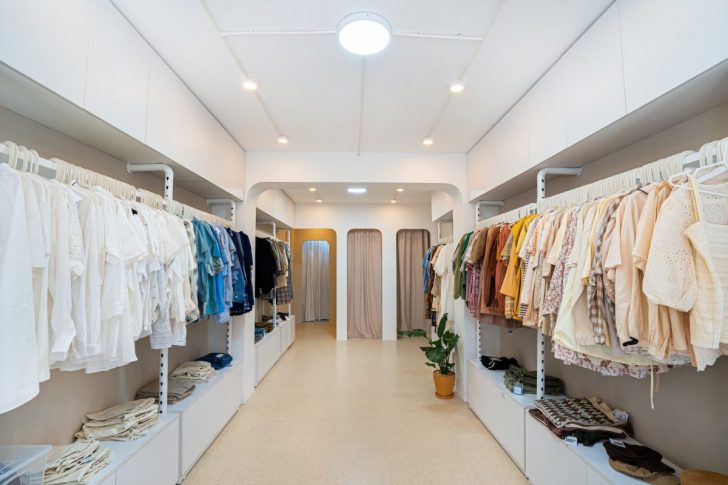 Add Some Luxury
Your walk-in closet can feel like a high-end dressing room with some luxurious touches. Think about adding a velvet ottoman, a plush area rug, or a mirrored vanity. You can also add some decorative features, such as a mini-fridge for drinks or a sound system so you can listen to your favorite playlist while you get dressed.
Organize With Style
While organizing your clothes and accessories, you can add some flair to your walk-in closet design. Use creative storage solutions such as open shelving, hanging racks, or pull-out drawers. You can also use decorative boxes, baskets, or trays to keep your smaller items organized. Do not forget to label everything to make it easy to find what you need.
Showcase Your Collection
It is no secret that your walk-in closet is the perfect place to showcase your shoe or handbag collection. Use shelves or acrylic display stands to showcase them. You can also use floating shelves to display your jewelry, sunglasses, or hats.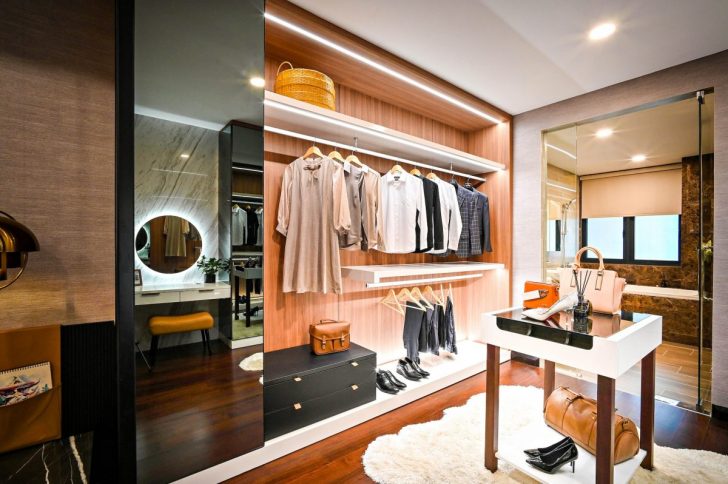 By showcasing your collection, you are not only adding personality to your space but also making it easier to find what you need.
Summing Up
Your walk-in closet design should reflect your unique style and personality. With these fun ideas, you can turn your closet into a stylish, functional space that you will love spending time in.
Whether you want to add color, luxury, or organization, there are many ways to make it happen. So, do not be afraid to experiment and have fun with your walk-in closet design project.