The United States offers a wide variety of food festivals all year long, but there is something special about meaty festivals and delicious BBQs. If you are a foodie and enjoy the taste of juicy smoked meats, then you will not want to miss the top U.S. cities that host the best BBQ and meat festivals. From mouth-watering Brisket to succulent Ribs, you will not want to miss a bite of these delicious BBQ specialties.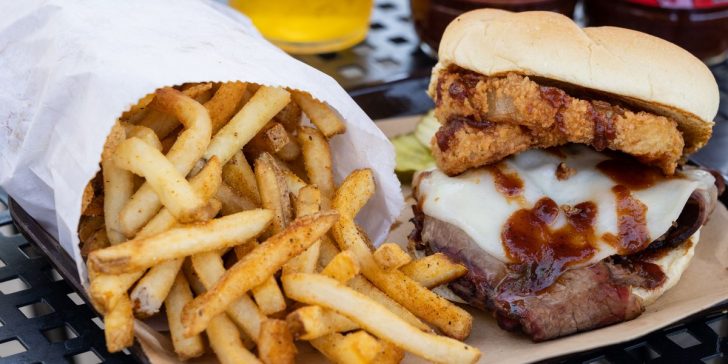 Read on to discover which cities you need to add to your bucket list.
Kansas City, Missouri
First up: Kansas City is known as the BBQ Capital of the World. So, it is no surprise it made it onto our list. The city is home to a plethora of BBQ restaurants. And it is famous for its lip-smacking burnt ends.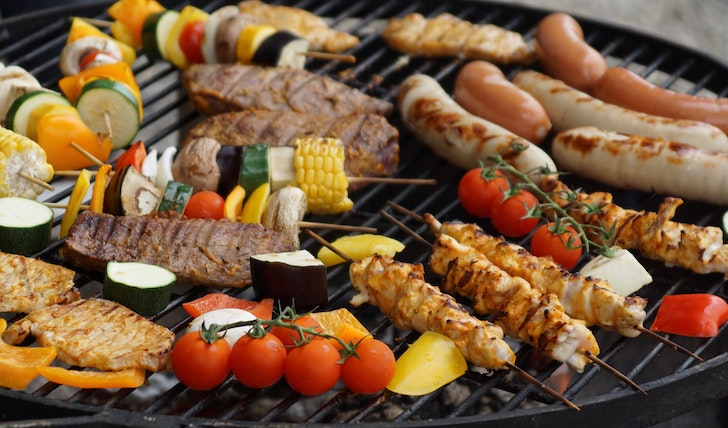 If you are visiting in September, be sure to check out the American Royal World Series of BBQ. this features more than 500 teams competing for the best BBQ title.
Austin, Texas.
When it comes to BBQ, Texas is the place to be, specifically Austin. The city hosts several meat festivals, including the Austin Food and Wine Fest and the Texas Monthly BBQ Fest.
These festivals feature some of the best brisket and sausage you will ever have, all smoked to perfection.
Memphis, Tennessee
Home of the blues, Memphis, is also home to some of the best BBQs in the country. You will find a variety of BBQ styles in Memphis, but the most popular is dry-rubbed ribs.
Plan your visit to Memphis in May and check out the Memphis in May International BBQ Fest. Essentially, it is the largest pork-cooking contest in the world featuring over 200 teams from around the globe.
Lockhart, Texas
Located outside of Austin, Lockhart is known as the BBQ Capital of Texas. The city offers a variety of BBQ joints, all featuring a unique style of smoking meat.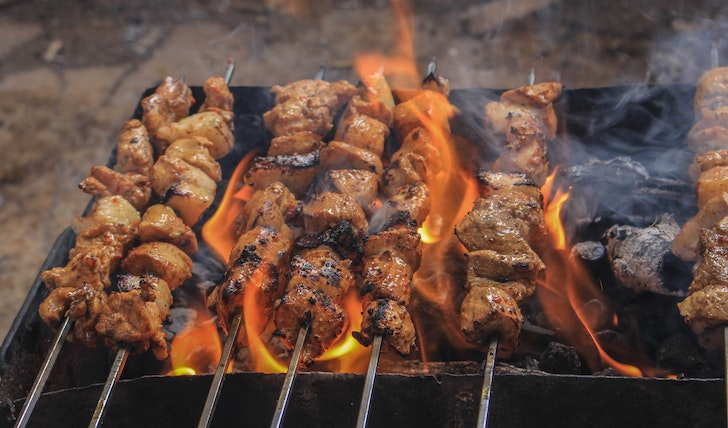 Black's BBQ is one of the most famous joints in Lockhart. Thus, serving perfectly smoked brisket, ribs, and sausage to the crowds since 1932.
New Orleans, Louisiana
This city in Louisiana is known for its delectable Cajun food. But did you know it is also home to some of the best BBQ festivals in the country? The Hogs for Cause BBQ Festival features teams from across the U.S. competing to benefit children with brain cancer.
If you are looking for a unique BBQ experience, head to New Orleans for some of the best pork and brisket around.
Atlanta, Georgia
Atlanta is a city full of Southern charm and excellent BBQ. The city hosts the annual Atlanta BBQ Festival, attracting more than 30,000 BBQ lovers annually. The festival features various teams from across the South competing. And you will never go hungry with all the delicious rib and pork samples you will be able to try.
Thus, with all these delicious BBQ festivals to choose from, you will be sure to satisfy your cravings for some mouth-watering meats. These top 6 U.S. cities bring the heat when it comes to BBQ and meaty festivals. And it is time to experience their delicious flavors. Do not miss out on some of the best food the U.S. has to offer. Eat, drink, and celebrate the American way!