In a move that's turning heads around the world, Austria's climate minister, Leonore Gewessler, recently stirred up controversy by offering free rail travel for a year in exchange for a permanent tattoo advertising Austria's new single-ticket railcard, the Klimaticket. Let's delve into this unconventional promotion and explore the various reactions it has ignited.
The Unusual Deal
At a music festival in the charming town of St Pölten, Austria, Leonore Gewessler unveiled an offer that left many amazed and some astounded. She promised a complimentary year of train travel worth €1,000 (approximately £852.25) to those willing to ink the word "Klimaticket" onto their skin permanently.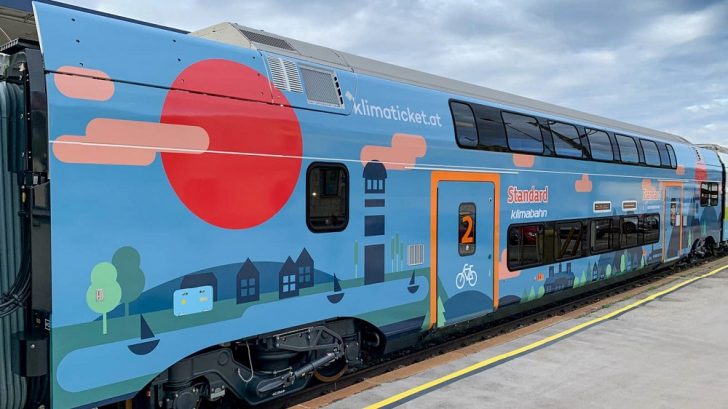 While Gewessler herself flaunted a temporary tattoo on her arm with the slogan "Gewessler takes the lead," it was the brave souls who opted for the permanent tattoo that stood to benefit from this audacious deal. The first three individuals to get "Klimaticket" tattooed on their arms would secure a year of free rail travel.
The Controversy Surrounding the Offer
Gewessler's unconventional promotion didn't go unnoticed by critics, who accused her of exploiting young people and using their bodies as advertising space. Henrike Brandstötter, an MP from the liberal NEOS party, sharply criticized the initiative, arguing that it reflected a government minister's unacceptable view of humanity.
Florian Klenk, the editor-in-chief of Falter magazine, even took to Twitter to speculate about what could come next: "A free heat pump for anyone who tattoos Gewessler's name on his forehead?" The liberal Standard newspaper of Austria described the deal as "sustainably stupid," while the Salzburger Nachrichten condemned it as "naked cynicism."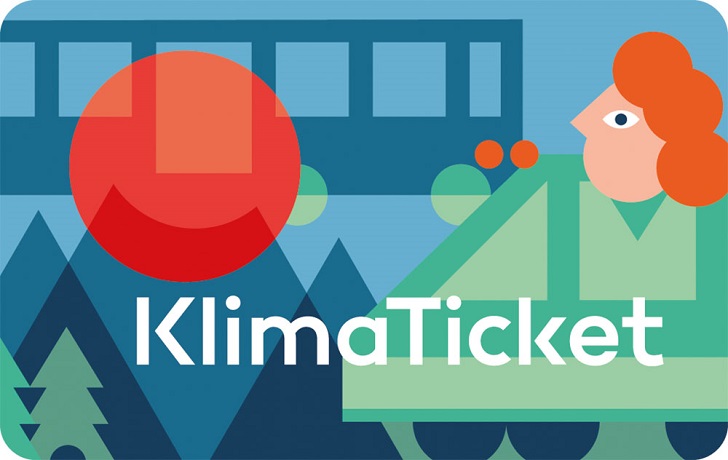 Austria's Summer Doldrums
The timing of Gewessler's unconventional offer falls during what is known in the German-speaking world as "Sommerloch" or the summer doldrums, a period when politicians make eccentric pledges to capture media attention. This summer has been no exception.
Among the peculiar proposals this season was one by the opposition Social Democrats, who sought to constitutionalize the right to a free bathing spot at the lake. Austria's Chancellor, Karl Nehammer, also vowed to constitutionally protect the right to carry cash, adding to the list of unusual political promises.
Klimaticket: A Model for Sustainable Rail Travel Subsidies?
Amid the buzz and controversy, the Klimaticket has garnered praise as an innovative approach to subsidizing rail travel and reducing carbon emissions. While the Austrian government grapples with poll numbers hovering around 35 percent, the Klimaticket has emerged as a potential model for other European states seeking eco-friendly solutions.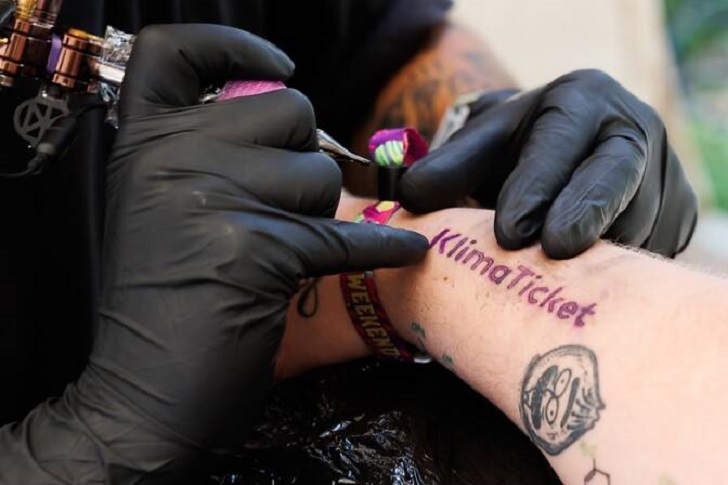 In an era of paramount environmental concerns, Austria's bold attempt to encourage sustainable transportation through a unique incentive has sparked a global conversation.
The question remains: will the allure of free rail travel be enough to persuade individuals to tattoo their allegiance to the Klimaticket on their skin permanently? Only time will tell if this unconventional marketing tactic succeeds in promoting eco-conscious travel or if it ultimately derails under the weight of controversy and criticism.