The ongoing pandemic has been troublesome for everyone, and right now, clinging on to hope has become next to impossible. But thankfully, we have sports to distract our minds, keep us sane, and fill us with excitement.
Talking of sports, are you keeping up with 2020's NCAA football matches? If you are, we're sure you'll be fans of the Ohio State Buckeyes. The team has been delivering a great performance this season, and on the one hand, where they were about to get penalized for playing less number of matches, they've secured the fourth position after defeating Michigan State with a score of 52-12.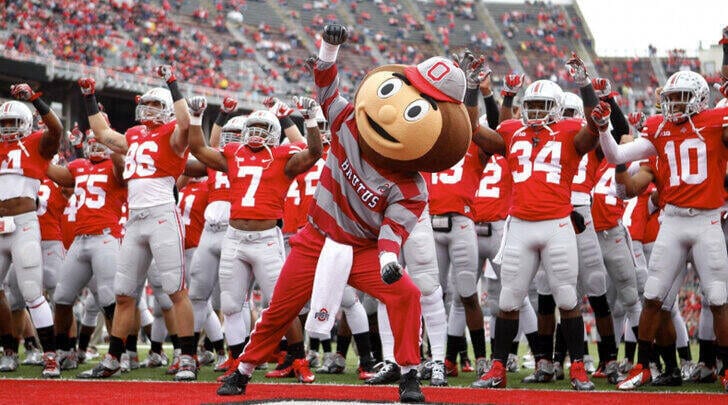 Without wasting much time, let's spill the beans on the match.
A sneak peek into Ohio's win over Michigan
On Saturday, 5th of December, Ohio played its fourth match against Michigan, and needless to say, it was a delight for the eyes. Although with a group of talented players and the head coach missing, it was quite a tense situation, coach Larry Johnson took over the team's complete responsibility. 
Read – Here's all you need to know about watching NCAA online
With its start player and quarterback, Justin Fields, giving a marvelous performance, the defensive line coach termed the match a "program win".
QB Justin had 17 out of 24 passing for 199 yards, two touchdowns along with 104 yards, and two scores on the ground just before the half time. They gave Michigan a huge target to follow in the second half with a score of 28-0. In the second half, Ohio scored 26 points and emerged as the winner with a score of 52-12.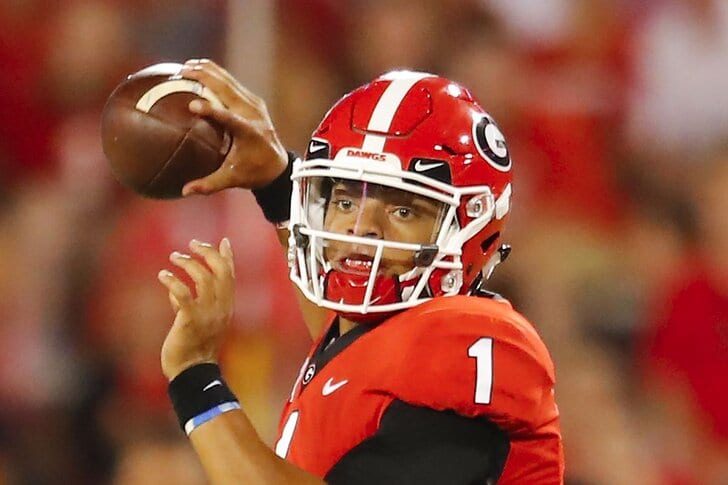 Buckeyes Performance in the current season
Even though OSU missed two matches, one against Illinois and the other against Maryland, they emerged as the winner against Michigan.
This win compelled the College Football Playoff Committee to change their decision of penalizing the team for playing a lesser number of matches. Currently, Ohio has played five matches, and they've maintained a score of 5-0 in the standings. They currently hold the fourth position.
Star of the match – Justin Fields
Fields showed an amazing game by giving the team the first three touchdowns of the match. He ran for two yards and then found his fellow teammate, Garrett Wilson, for a 28-yard touchdown, thereby giving a 14-0 lead to the team. Moreover, the team's strict defense didn't allow Michigan to score much, giving Ohio's team an easy win.
Read – Take a look at the current standings of college football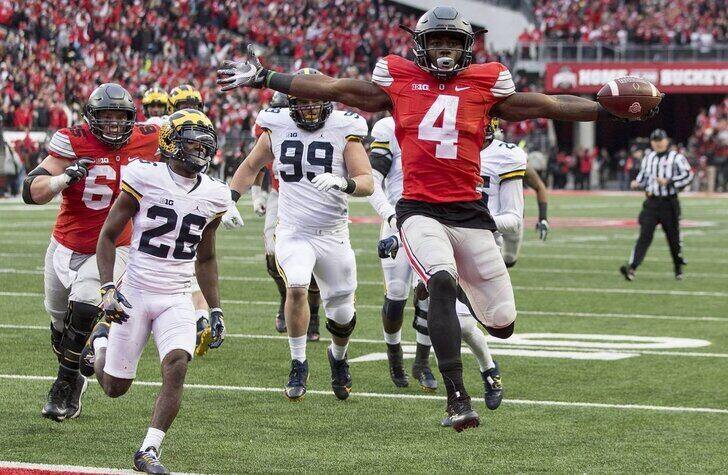 What Next?
This year many games are being canceled due to the pandemic, and therefore we might see a change in the future schedule. As of now, Ohio has a match with Michigan on the 12th of December, but since the Wolverines couldn't play their last match against Maryland, we can see them playing on the 12th of December. Keeping fingers crossed!