Imagine you had to run for more than 4 miles every hour continuously for an indefinite period. While non-runners won't be able to even fathom doing that, even regular runners who'd probably practiced a lot won't have happy feet post the run!
But that's not the case with the superhumans participating in Big Dog's Backyard Ultra. Yep, that's the weird name of the strangest kind of race you'll ever come across. And before you rush to Google it up, let us tell you there's no need to go anywhere. We've got all the deets for you right here.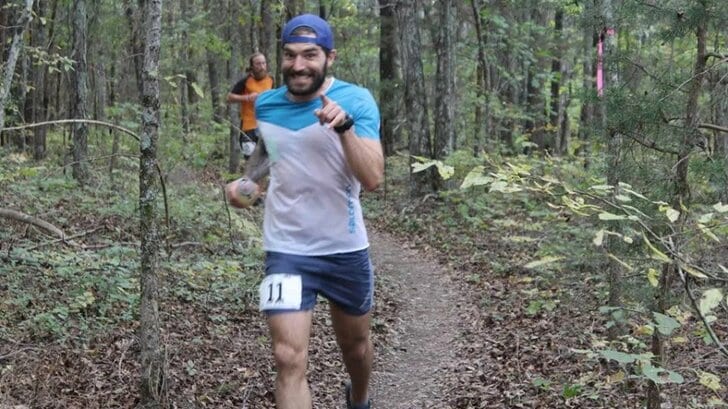 The boss of all races
Big Dog's Backyard Ultra is a form of ultramarathon race where contenders have to cover a distance of 6.7 km (roughly 4.16 miles) in one hour. It's a loop where racers can run at their desired speed, but they must assemble at the start line before the next race begins in another hour. The race keeps going on until there's just one runner left. The last person has to complete one final lap to claim his or her victory. 
If that wasn't crazy enough for you, this would take the cake. Keeping the race's unusual rules aside, did you notice how exceptional its name was? Well, this is the secret behind it – Big Dog is the name of the race organizer Gary Cantrell's pet bulldog! 
Unlike most dogs, Cantrell's bulldog isn't very active. He spends most of his time sleeping under a table placed close to the finish line (wow!). Where thousands of people run day and night (literally in his name), this dog keeps on sleeping; least bothered about what's happening around him.
As for the word backyard symbolizes Cantrell and his wife Sandra's farm in Bell Buckle, Tennessee. And we're guessing by now you'd have figured out what the word ultra indicates (*wink).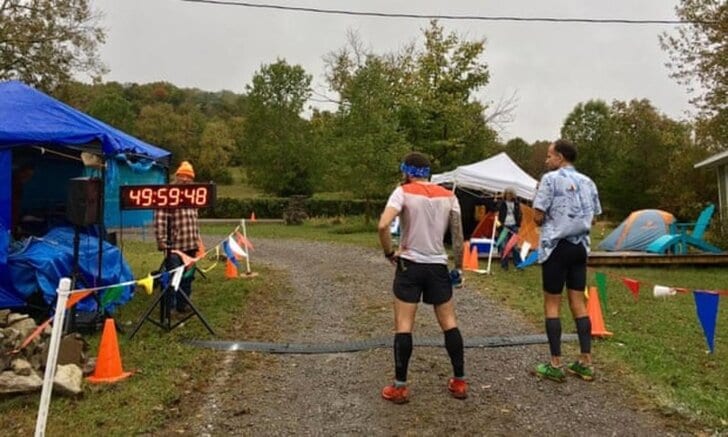 Let's hear what Cantrell and the participants say about the race
During a Zoom meeting, Cantrell said the race is like a punch in the face. It motivates people to participate again and again until they win it. A French software engineer named Guillaume Calmettes, who won the race in 2017 after covering 245 miles in 59 hours, said the race is painful in a good way.
Maggie Guterl, the first woman to win the race in 2019, said she enjoyed the suffering which came from running day and night. She explained that when most participants wanted to take a break, they headed to the tracks instead of going to spas. 
The fact that the event is low-key makes it more special. People live in tents, prepare food on camping stoves, and sleep on chairs while perching their legs on the cooling boxes. It's something that nobody gets to experience regularly.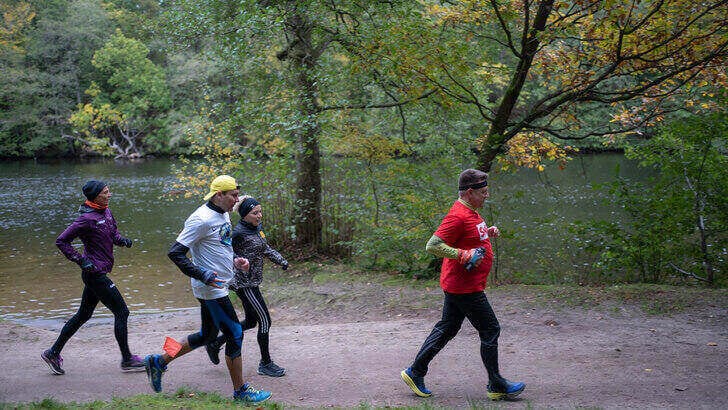 But the question is, why go through it all when you can take part in a less torturing event? 
Participants believe it's because it challenges you to cross limits and find a better and stronger version of yourself. Guterl said that the event is super fun. Another participant named Johan Steene commented that the event has fantastic rules. Courtney Dauwalter regarded the race as a mental yet fun challenge.