Christmas is that time of the year when kids pour their hearts out in decorating their stockings, penning a letter, helping their moms bake cookies, and trying to be nice the very last minute – all in the hopes of making Santa Claus notice their efforts and somehow leave a present under the tree. For most adults, the thought of the legendary figure may have been brushed aside by maturity and everyday problems.
Adults' Job During Christmas
More than this, parents have the task not to burst their kids' bubbles, it's something they don't want to do. They can't tell that St. Nick isn't real or that he's not coming at night through the chimney, or that he won't give out gifts to children who are nice and ignore naughty ones. So, it's all in the hands of the adults to figure something out to make the little ones happy and somehow let them find joy knowing that the big guy is busy commanding his elves to hurry it up for Christmas delivery.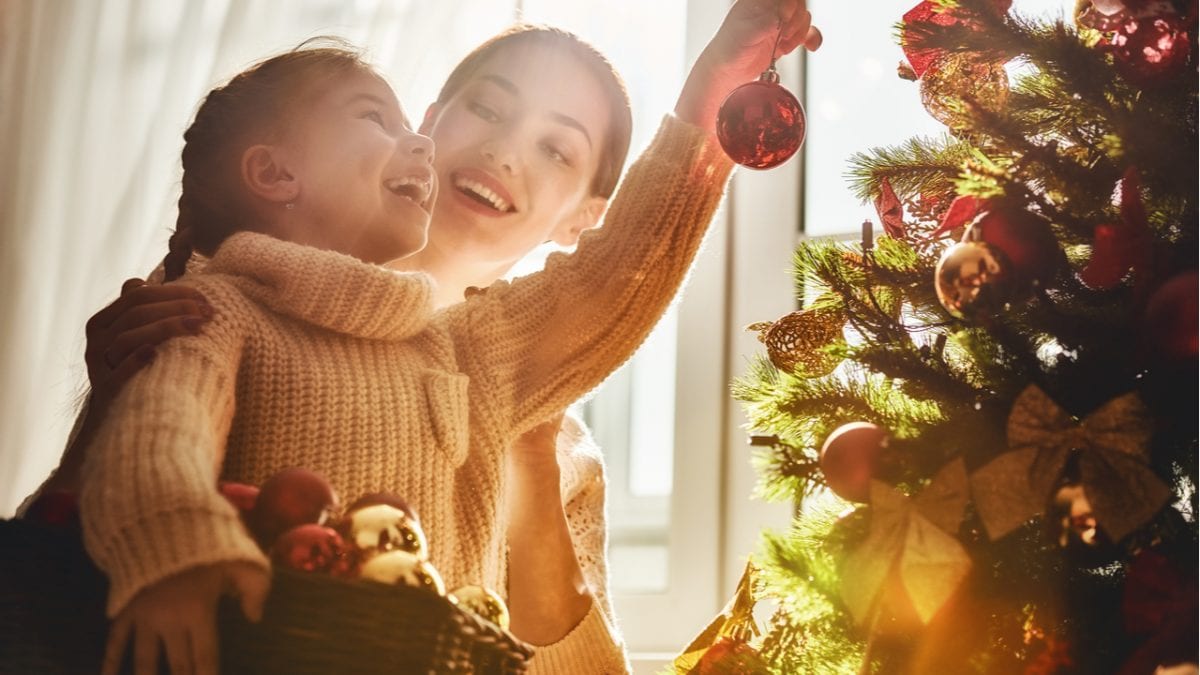 They get the point: parents don't tell the children that Santa Claus is only a made-up fictional character. So, they must find a way to trick their kids, who get more creative and clever in expecting the jolly old guy on Christmas Eve. Just to stage a miracle on this special day, moms and dads try their hardest to slip presents under the Christmas tree when the little ones are fast asleep.
Being consistently good in serving as a proxy to Santa is equally tedious as answering questions from those who have just learned of the guy. This annual rigorous process would go on for quite a while until such time the kids understand on their own that the big-bellied, red-robed guy with a white, long beard is just a product of their imaginations.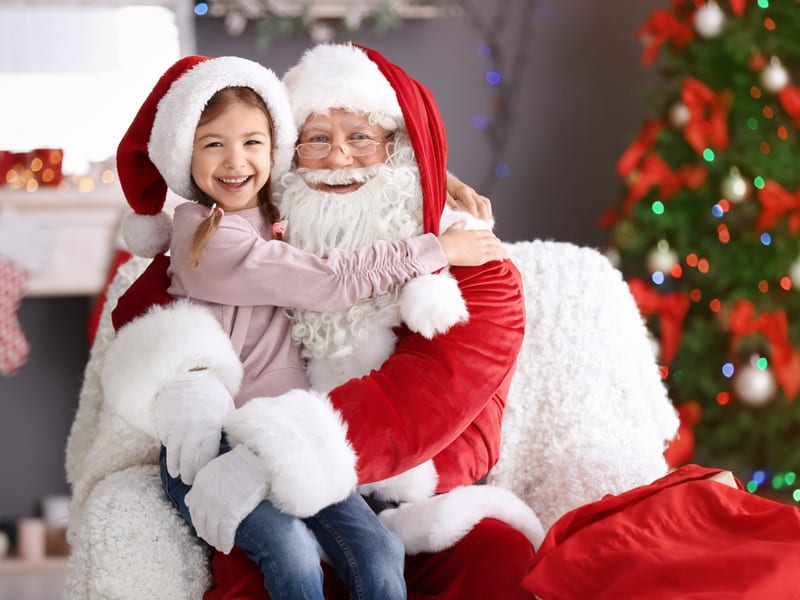 Interest in Santa Claus
In Texas, Misty Wolf, the mom of Matthew who was born blind and has autism, said her son's interest in Santa was ignited when the 6-year-old saw a figurine in a store. He loves everything about the man, and his curiosity was even more fueled upon hearing the song "Silent Night" on the radio. But there's one thing he hadn't done yet: meeting Santa Claus in flesh.
Because of Matthew's utmost interest in the jolly old man, his mom decided to bring him to a local meet-and-greet with Santa in Texas, pretty much like the usual Christmas events in malls that let children sit on the magical man's lap (read: a man in a costume). Wolf explained that her son was not like any other child who wishes for toys when they go to a place and preferred to have an encounter with Santa instead. The meetup was nothing short of magical, not just for the boy but also for the mother, who initially was unsure how her child was going to react.
Long Conversation and Elaborate Antics
According to Wolf, she told "Santa" of Matthew's condition and told him that the kid was a big fan of St. Nick, to which the man in the costume happily acknowledged. Immediately, Santa stepped down and greeted the child, and the long conversation started. They talked about his red outfit, his hat, and the old man even let the 6-year-old pull his beard and feel his face.
That's not the end of the story, though. Santa asked the boy if he wanted to touch anything, and Matthew said he wanted to feel the gift-giver's eyes that twinkle, which came from the poem "'Twas The Night Before Christmas." But wait, there's even a bigger tear-jerking follow-up scenario.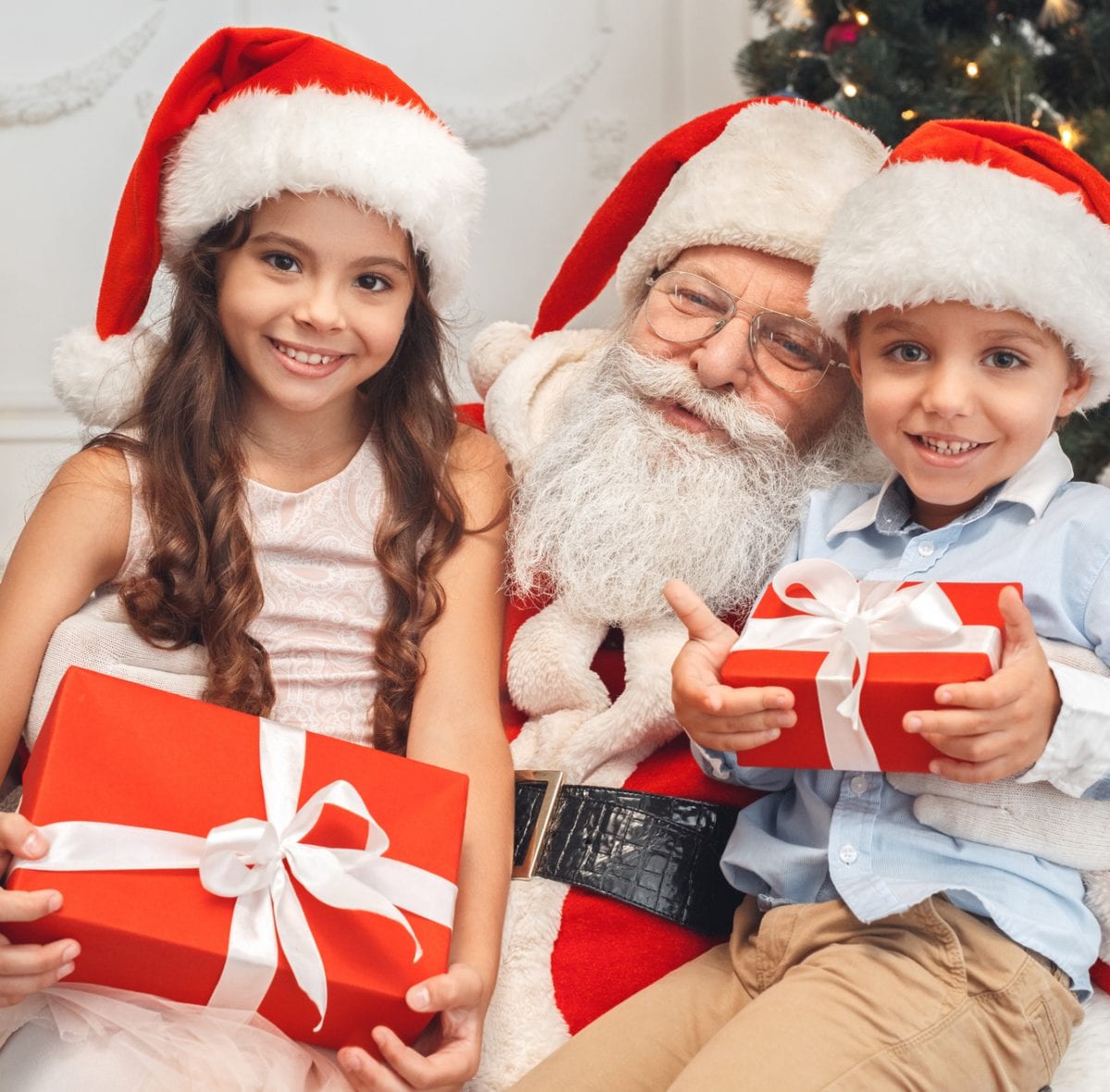 Santa Claus asked Matthew if he had ever held a reindeer, after which, the jolly man carried the boy to the reindeer display and let him feel the preserved animals. Wolf shared a series of photos along with a lengthy caption describing the whole experience. The post has since gone viral, amassing more than 200,000 reactions and about 100,000 shares on Facebook as of writing this.
The mystery man behind the Santa costume was not named in the post, but there are those who say that he is James Langley, who also has an autistic adult child.