In a normal corona-free world the streets of London are the hotspots for taking a good look at some of the rarest and elitist cars.
Every other vehicle spotted is of a famous brand and makes it's fair share of noise on the street while capturing the attention of bystanders. Just recently numerous car spotting videos have surfaced on the internet, which were recorded in London, England.
Most of the expensive cars that have been noted in London are owned by foreigners and are seen when these non-natives fly in from their countries and fill the streets with their exotics.
These cars are not only mesmerizing but are equally exclusive too. However, due to the ongoing situation, London isn't what it used to be, as coronavirus has confined everyone in their homes.
A peak of limited editions
Although the city is forced to practice social distancing guidelines, but there is an option that once a day, a person can leave their home to get the necessary chores done or do exercise to stay active.
This means that many of the roads, including the highways, have slightly much traffic than usual and one can clearly spot a gem among other cars.
Although all of London is flooded with parked cars; however, there is very little traffic, so these pieces of engines are parked everywhere with people walking around them and clicking pictures. Here are the pictures of the vehicles that were spotted last week in London.
Looks like the rarest cars find out a way to get in London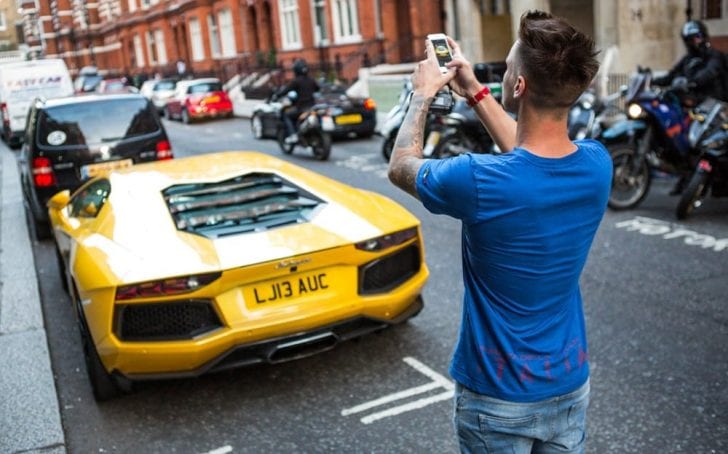 According to Instagram hashtags, residents of London has used #supercar for around 6,146,924 times.  These tags make almost 4.15 posts of Instagram content. Ferrari has been the most mentioned car, with Lamborghini holding second place. At the same time, Porsche managed to grab the third spot.
It is quite surprising that every other car parked on the street is eating dust and is at the mercy of rain. Some of the cars have accumulated so much dust on them that one can easily draw on them.
Authorities on the matter said that although it is nice to get out of the home to do car spotting, it is best to practice the laws about the pandemic and be on the safe side. Cars are not going anywhere as you and your health are more relevant, and when the virus is contained, there will be more cars to spot in the future.