Best wishes to Kate Middleton on her birthday!
Last Saturday, the Duchess of Cambridge welcomed the 39th year of her life. As with every occasion, members of the royal family took to social media to wish the future Queen. These well-wishes were well-received by the Princess and were acknowledged by way of a social media post by Kensington's royal account.
View this post on Instagram
The royal couple, William and Kate, made sure to acknowledge how difficult it remains to enjoy celebrations amidst such devastating global conditions. The UK, where a unique form of the coronavirus just took birth, remains forlorn in its attempt to combat the rising casualties.
The Royal Family's Wishes
Be dreadful as they are, even in extremely devastating social and economic conditions, the royal family must fall in line with due protocol. Therefore, each of the royal offices took to their social media platforms to wish the Duchess the happiest of birthdays.
The official royal family Instagram shared two photos, one of Kate standing with the Queen at a flower show, and one simply of the Duchess. This account represents Queen Elizabeth and her husband, Prince Phillip.
View this post on Instagram
Clarence House, the official account of the heir to the British throne, Prince Charles and his wife, Camilla Parker, posted another picture of the Duchess, wishing her a happy birthday as well.
The Big Day
From what we've learned, Kate spent her 39th birthday rather quietly, just in the company of her immediate family. She and the Duke share 3 beautiful children- Prince Louis, 2, Princess Charlotte, 5, and Prince George, 7. Currently, and ever since the pandemic gained height in the UK, this fraction of the royal family has been stowed away at their Norfolk country home, Anmer Hall.
Under normal circumstances, we'd have seen the royal spend her birthday weekend with full zest and zeal amongst close friends and family.
The UK is now in the middle of its third lockdown since February 2020. As such, just like every other celebration since the last year, Anmer Hall will not be seeing much fun and fervor for the Duchess's birthday.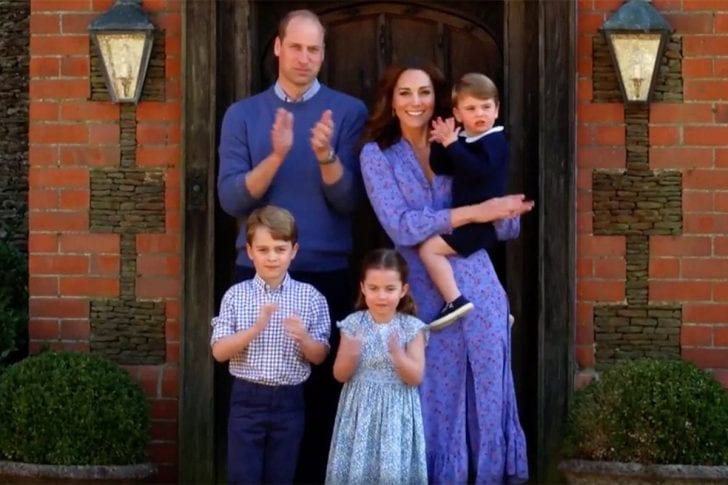 This might seem like Kate's worse nightmare to you and me, but a source close to her revealed that the country life is much to the Duchess's liking.
The said source also stated, even if Kate had been married to a banker, there would be nothing different about her. The home of the future King and Queen is like any other British household, with a Duke who joyfully receives guests with tea he brews himself!