When it comes to giving presents, it's really what's on the inside that counts. But if you really want to impress your loved ones this holiday season, putting a little more love and thought into the gift-wrapping process can go a long way. Yes, we're talking about hand-wrapped presents (the best kinds, tbh) that'll look so good sitting under the Christmas tree that it'll even put Santa's elves to shame!
Here are 5 brilliant ways to flex your crafty muscles and up your present-wrapping game this holiday season.
This Present-Wrapping Method Only Takes 15 Seconds!
If you're the kind of person who leaves Christmas present shopping for last minute, this 15-second wrapping hack is for you. Inspired by the Takashimaya department store in Japan, this brilliant technique can save you a ton of time and make your presents look like they've been wrapped by a professional. All you need is a wrapping paper, three pieces of tape and, of course, your present – Voila! Here's a video demonstration of the hack, created by BeatTheBush.
Take Your Wrapping Paper to Next Level With Gold Polka Dots
There's nothing wrong with adding a little sparkle to your presents – after all, Christmas is all about over-the-top decorations and all-things-glitter. But fancy wrapping papers can be expensive, and considering how much you've already spent on the presents, there's no reason to spend the extra bucks on a gold polka dot-patterned wrapping paper – especially when you can make one at home at a fraction of the price.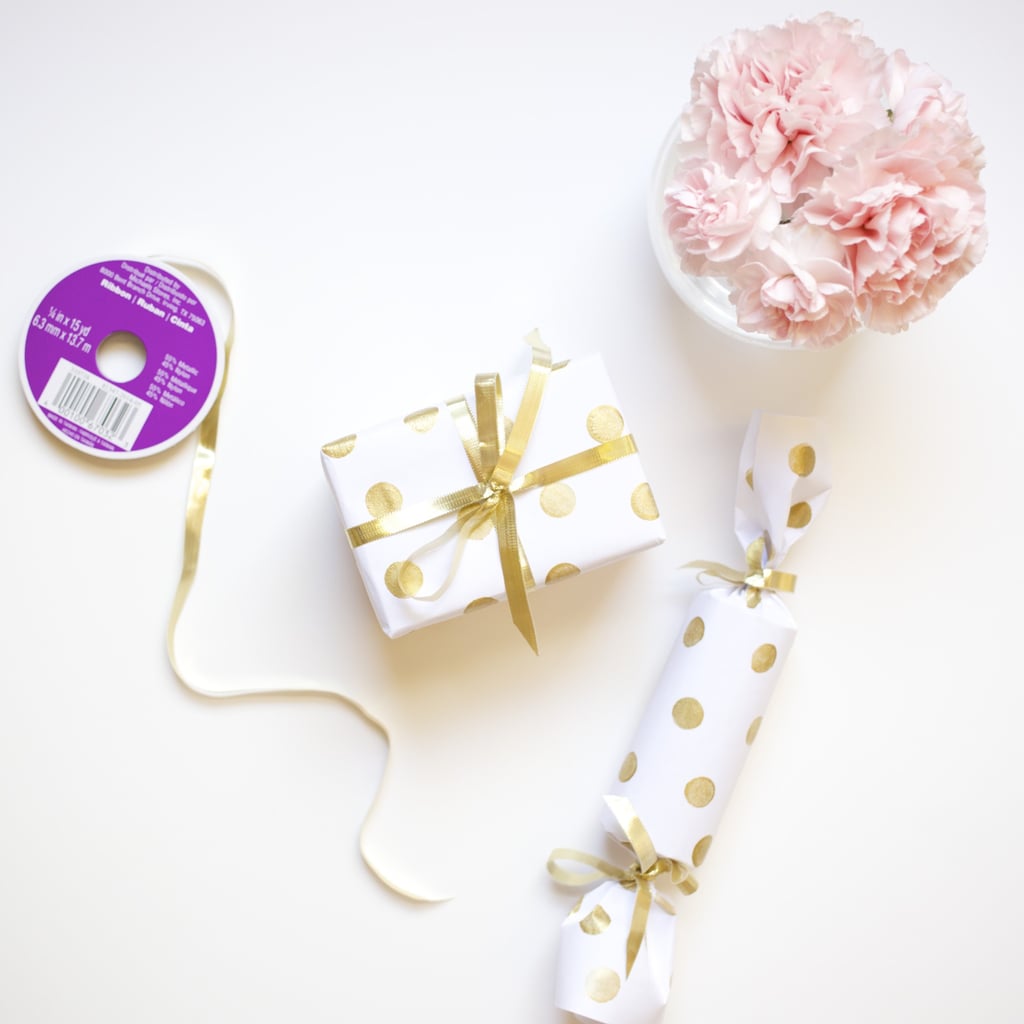 What you'll need
Plain wrapping paper of your choice (we prefer white)
Tape
Circular daubers
Gold ribbon
Get Wrappin'
Cut out the right size of wrapping paper to fit the present
Squeeze some paint on a clean surface and dip the dauber in it to start making the dots. For a perfectly patterned wrapping paper, remember that a little pain goes a long way
Now let's get to the fun part. Use the dauber to print dots on the paper, keeping the device perpendicular to the surface in order to achieve perfectly round polka dots that are all identical in size and shape
Allow the paint to dry before wrapping your present. Use the gold ribbon to tie it all together
DIY Pom-Pom Garland
If you're a pom-pom lover, this present-wrapping hack is for you. These fluffy little balls will definitely elevate your Christmas present and speak volumes about how much you care about your loved ones.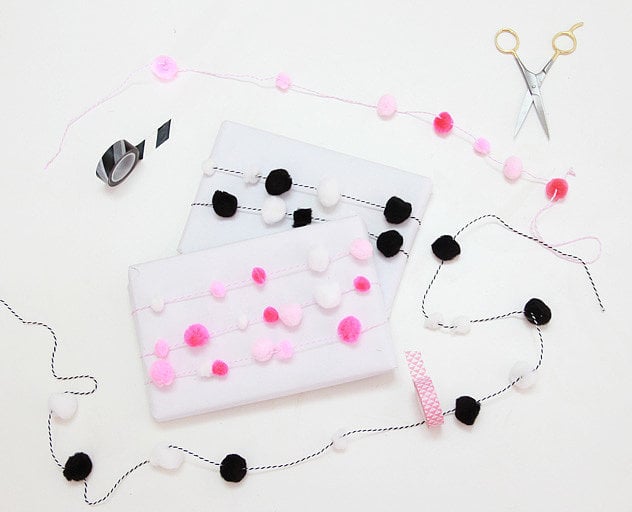 What you'll need
Pom Poms
Thread of your choice
Scissors
Needle
An already wrapped present
Get Wrappin'
Insert the thread into the needle and start sewing away the pom poms until you end up with a furry looking garland that can be wrapped around the present to give it a unique touch. Wrapping presents doesn't have to be boring anymore!
How to make a bow for your presents
Give the professionals a run for their money with this DIY bow-making hack that will wow everyone on Christmas.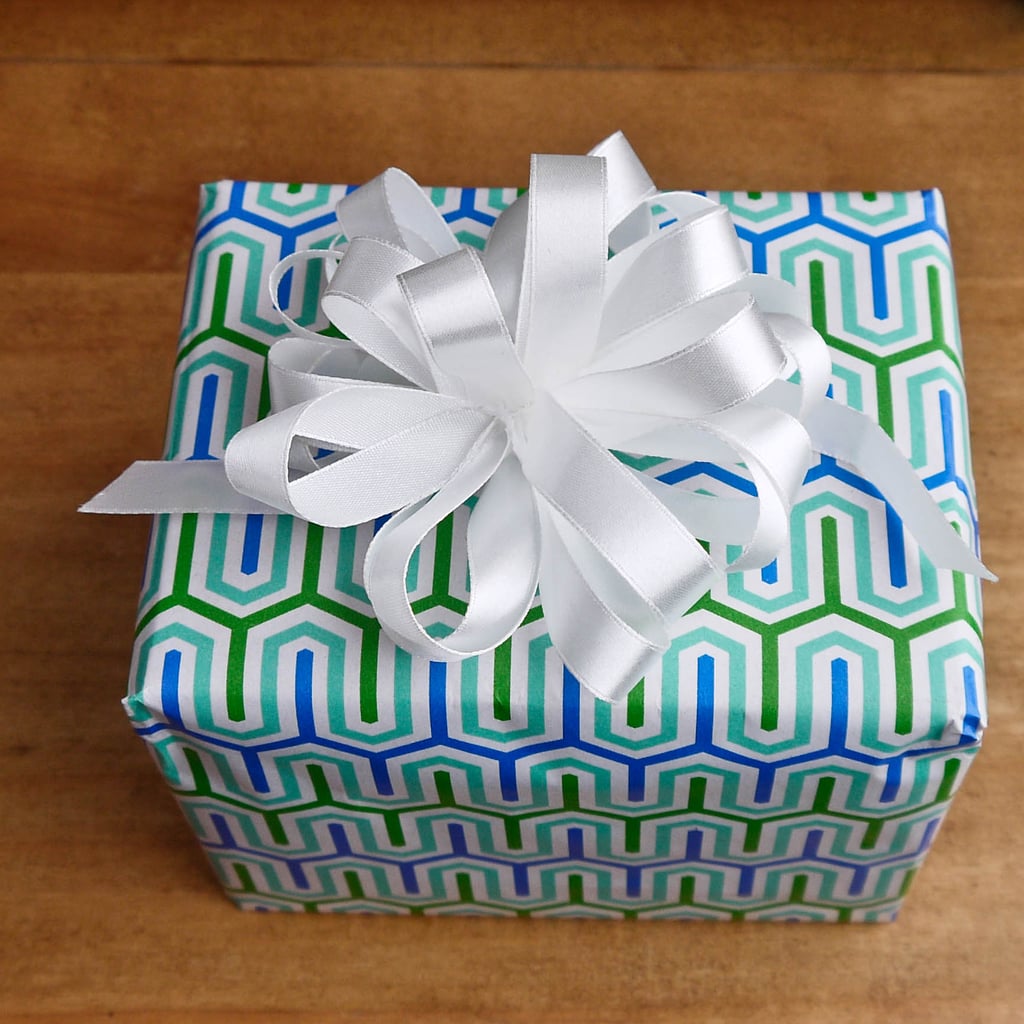 What you'll need
Three yards of ribbon of your choice
Tape
Scissors
Get Wrappin'
Start by making a loop with your ribbon sticking the end to the fabric with a piece of tape. The size of the loop will depend on how big or small you want the bow to be.
Now start wrapping the ribbon around itself neatly until you reach its other end. Stick the end to the fabric with a piece of tape.
Angle trim the ribbon by pinching the loop from the middle and tying it with another piece of ribbon.
Now start pulling at each side of the loop to create a beautiful bow pattern. You'll be surprised at how easy it is to create this ornament at home.