Christmas is just around the corner!
You know what that means, right?
The time for Christmas family portraits has finally arrived!
It is once again our favorite time of the year, and the people who are most excited have probably already sent out their Christmas cards.
But if you happen to be someone who is running a little behind this holiday season, fret not! Because you have still got time to arrange and have the ultimate Christmas photoshoot session.
Working on custom family portraits is such a fun activity – plus, they are super cute, personal, and charming.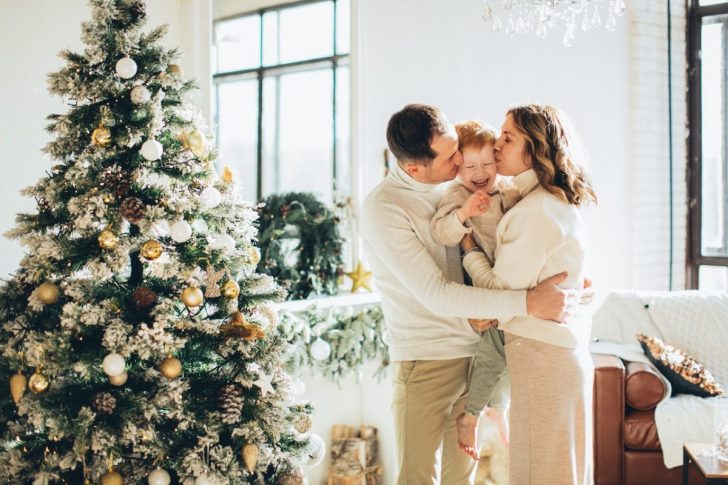 We have listed the best tips for having your own cute little Christmas photoshoot at home for family portraits!
Ready for some Christmas education?
Let's go!
1. Find the Perfect Location
The most crucial aspect of your family portrait, besides the family, of course, is where the photo is taken. There are a lot of farmhouse-style family portrait ideas on Pinterest if you are someone who lives near the woods or in an open area. 
Most people just take their family photos in their backyard, which is easy, convenient, and cute but, there are many outdoor areas where you can get much cuter photos.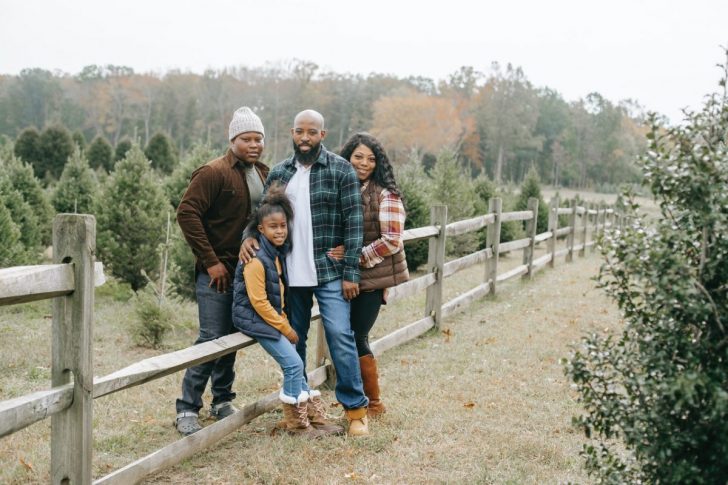 2. Find the Perfect Lighting 
A major factor of good family portraits is lighting. Professionals make sure that they have beautiful and crafted lights. But considering the fact that you are shooting at home, natural light would work just fine for you.
Although, one important thing to note is what time you go out to take your photos. It is said that the best family portrait photos are the ones taken bright and early in the morning, and any time between 10 am to 3 pm. 
And if you don't feel satisfied with the pictures you've taken in the outdoors, an easy solution for that is to drape the biggest window of your house with a sheer blanket or cloth and create a cozy Christmas vibe. You can add fairy lights in the mix and even light-up ornaments. 
3. Find the Perfect Poses
Not only for portraits, but posing is the most important thing in pictures. Once you have your entire family all fitted to get their photo taken, the next task is to think what pose should be made.
Do all sorts of poses – make peace signs, put your hand on your hips, cross your arms, put them around each other. And there you have it. A variety to select the best one from.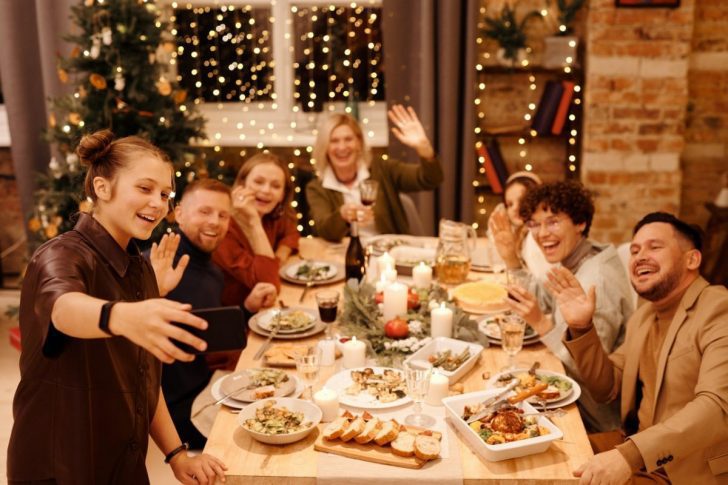 That's about it! Sounds easy, right?
You're all set to take some bomb family portraits this Christmas!