Trail mix is the ultimate snack for active, on-the-go people. It's a combination of nuts, dried fruit, and other tasty ingredients that provide an energy boost to help power through any activity. The great thing about trail mix is its versatility; you can easily customize it to your own tastes with whatever ingredients you prefer.
Nuts like almonds, cashews, walnuts, and pecans are a great source of healthy fats, protein, and fiber. Dried fruits like cranberries, raisins, apricots, and blueberries offer sweet flavor as well as vitamins and minerals. You can also add other goodies such as pretzels, dark chocolate chips, or granola for a crunchy texture and extra flavor.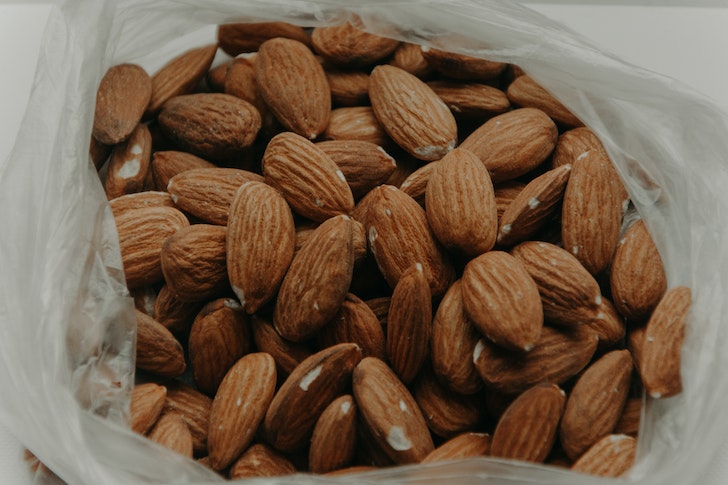 Trail mix makes for an excellent snack before or after working out, hiking, or camping trips – basically any outdoor activity! It's easy to make large batches of your favorite blend, so you always have an energizing snack on hand whenever you need it.
Whether you're on the go or just looking to refuel between meals, making your own trail mix is an easy way to get a variety of different nuts and seeds in one helping. Here are five nuts and seeds that are must-haves in any good trail mix: 
Almonds
Almonds are full of monounsaturated fats, protein, fiber, vitamin E, and magnesium. They contain essential amino acids like arginine, which may help support healthy blood vessels and reduce blood pressure. Almonds also contain beneficial plant compounds, including flavonoids and phenolic acids, with antioxidant properties. 
Walnuts
Walnuts are rich in omega-3 fatty acids, fiber, vitamin E, antioxidants, and plant sterols. Studies have found that walnuts can help reduce inflammation and improve cholesterol levels in people with high cholesterol levels. Plus, they are delicious!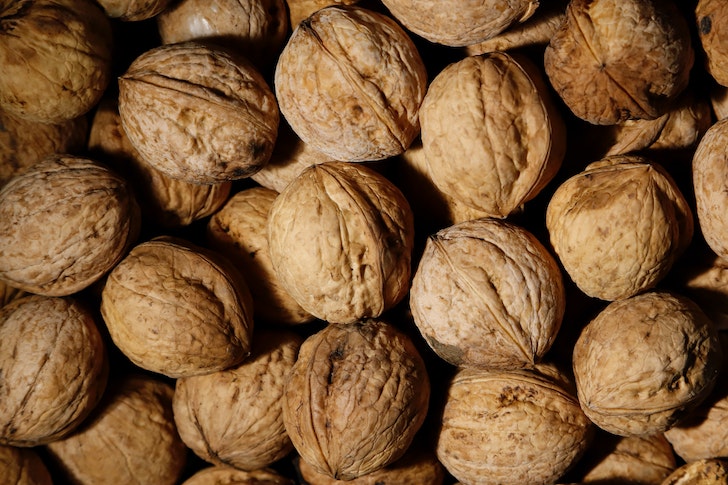 Cashews
Cashews are rich in healthy fats like oleic acid as well as vitamins B6 and K1, along with minerals such as copper, phosphorus, and manganese. Eating cashews may help lower bad cholesterol while raising good cholesterol levels, improving heart health overall. 
Pistachios
Pistachios are loaded with protein, dietary fiber, healthy fats, and vitamins A & C. Eating pistachio nuts has been linked to improved cholesterol levels as well as reduced risk of type 2 diabetes or metabolic syndrome because of their high amounts of monounsaturated fat (the good kind). 
Sunflower Seeds
Sunflower seeds provide important minerals, including iron and magnesium, while also being a great source of vitamin E which helps protect cells from free radical damage due to its antioxidant activity.
Sunflower seeds contain mono-unsaturated fatty acids like oleic acid, which can help lower bad cholesterol levels while raising good ones for healthier heart function overall. They also provide phytosterols which may help reduce inflammation throughout the body.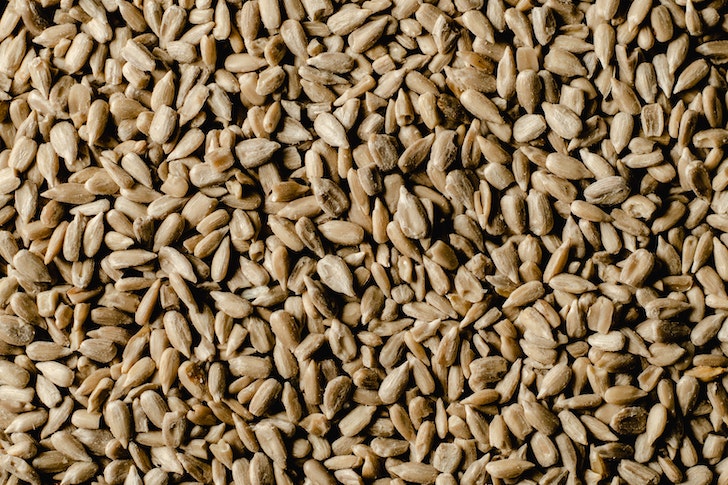 Conclusion 
All five nuts listed above make for excellent additions to any homemade trail mix recipe if you're looking for something quick to fuel you up before your next outing or adventure.
The combination of all these ingredients will provide essential vitamins, minerals, proteins, fibers, antioxidants, healthy fats, cholesterol-lowering effects, plus much more! With such a variety available, you can always customize your own trail mixes with your favorite flavors or find pre-made mixes at stores now featuring them!