Most people's idea of a homemade salad involves store-bought deli meat, a pre-packaged salad mix, and bottled dressing – there's hardly anything homemade about that. Using store-bought ingredients is probably the most efficient way of putting together a meal that's healthy and nutritious.
However, if you read the nutrition label on the back of your favorite Hidden Valley dressing, you'll find that it's packed with unhealthy fats and other scary ingredients that are neither nutritious nor healthy for you.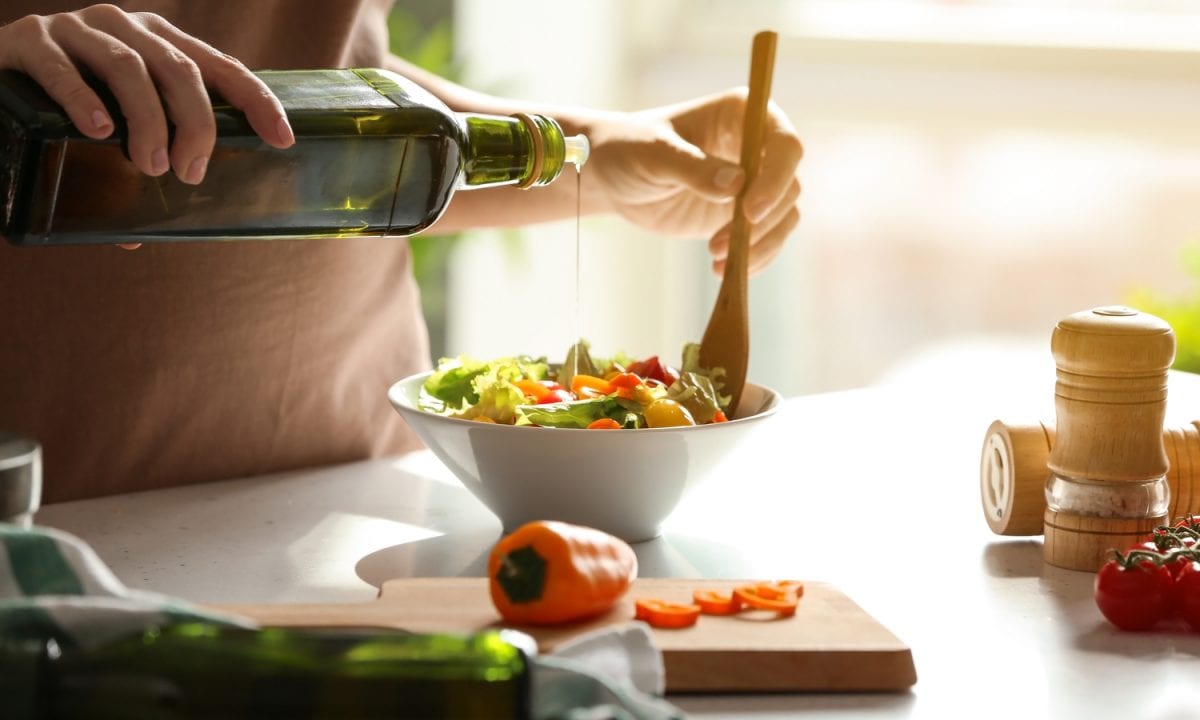 This leaves us with the next-best option: making your own salad dressing at home. Now, let's not start panicking over the mere thought of spending more than 30 minutes in the kitchen whipping up a large batch of balsamic vinaigrette that will go bad within a week.
Today, we have some delicious salad dressing recipes for you that will only take 3 minutes to make! The best part about these recipes (besides the fact that they're created by the world-renowned chef Jerry Pellegrino) is that they only yield up to 2 servings, which is perfect for minimizing food wastage.
Greek Dressing
Pair all your Mediterranean salads with a dollop of creamy Greek dressing that is so fresh and flavorful that it'll bring summer right to your salad bowl.
What You Need:
All you need for this quick-and-easy dressing is the following:
2 teaspoons of red wine vinegar mixed with chopped jalapenos
2 tablespoons of extra virgin olive oil
Juice of half a lemon
A hint of garlic powder
Fresh basil and oregano
Salt and pepper to taste
Mix all the ingredients in a bowl, and you have a dressing ready in less than 3 minutes! To make your Greek dressing even creamier, add the ingredients (except the extra virgin olive oil) to a blender. With the machine running at high speed, start incorporating the oil little by little until the resulting mixture turns pale and creamy.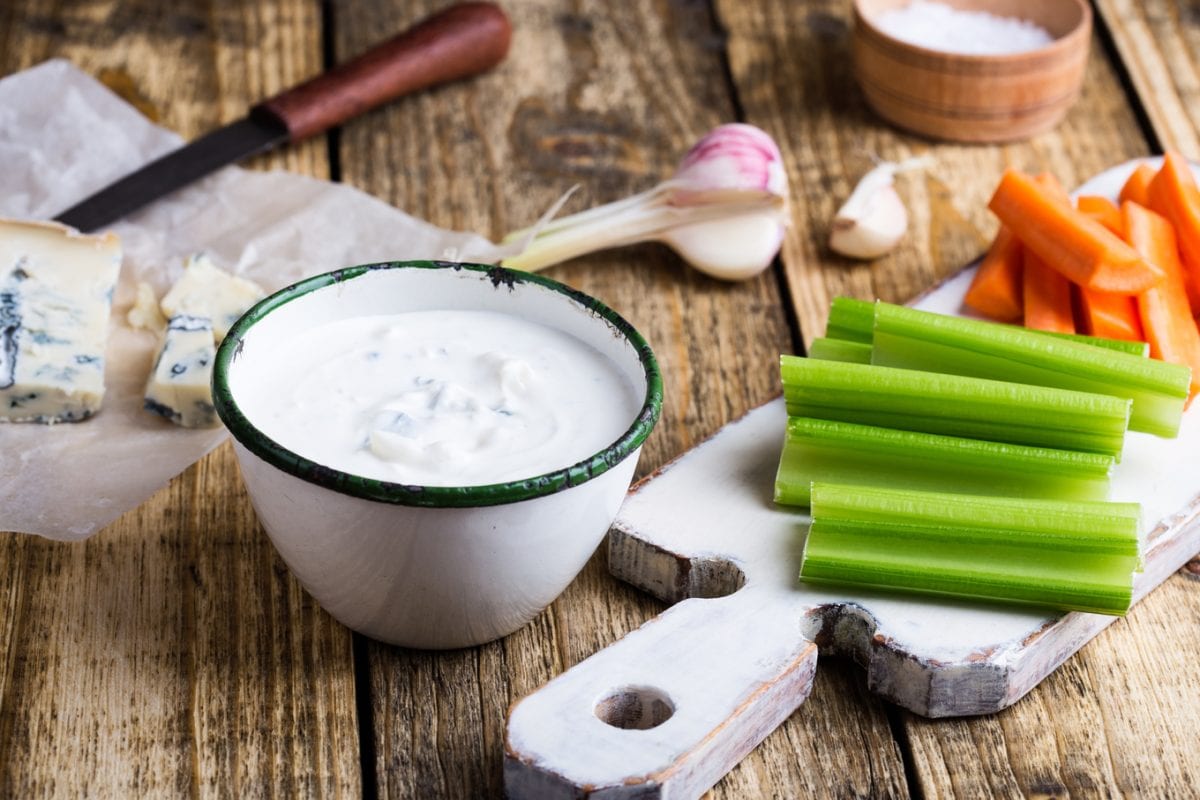 Blue Cheese Dressing
Blue cheese dressing is probably the most decadent condiment as far as salad dressings go. Not only is it incredibly easy to make at home, but it's also cheaper than the store-bought kind.
With this DIY recipe, you also have the freedom to choose the type of blue cheese you like, and also how cheesy you want your dressing to be. Although, we'll warn you now that blue cheeses like Roquefort and Gorgonzola have a very intense flavor, and even a little bit of it can go a long way.
What You'll Need:
Here's what you need to whip up your own 3-minute blue cheese dressing:
2 tablespoons crumbled blue cheese
1 teaspoon red wine vinegar
1 tablespoon sour cream
4 tablespoons mayonnaise
¼ teaspoon Dijon mustard
A hint of garlic powder
Salt and Pepper to taste
Simply mix together all the ingredients in a bowl and enjoy with a salad or as a dipping sauce for your buffalo wings. This blue cheese dressing is so decadent that you can even drizzle it on steaks to wow your guests at the next barbeque party.
Caesar Dressing
Caesar salad is hands-down America's favorite salad, and like all salads, it isn't complete without its signature Caesar dressing. You might be tempted to grab a bottle of the pre-packaged stuff from your grocery store, but this delicious DIY recipe is so simple to make at home that we can't even call it a recipe!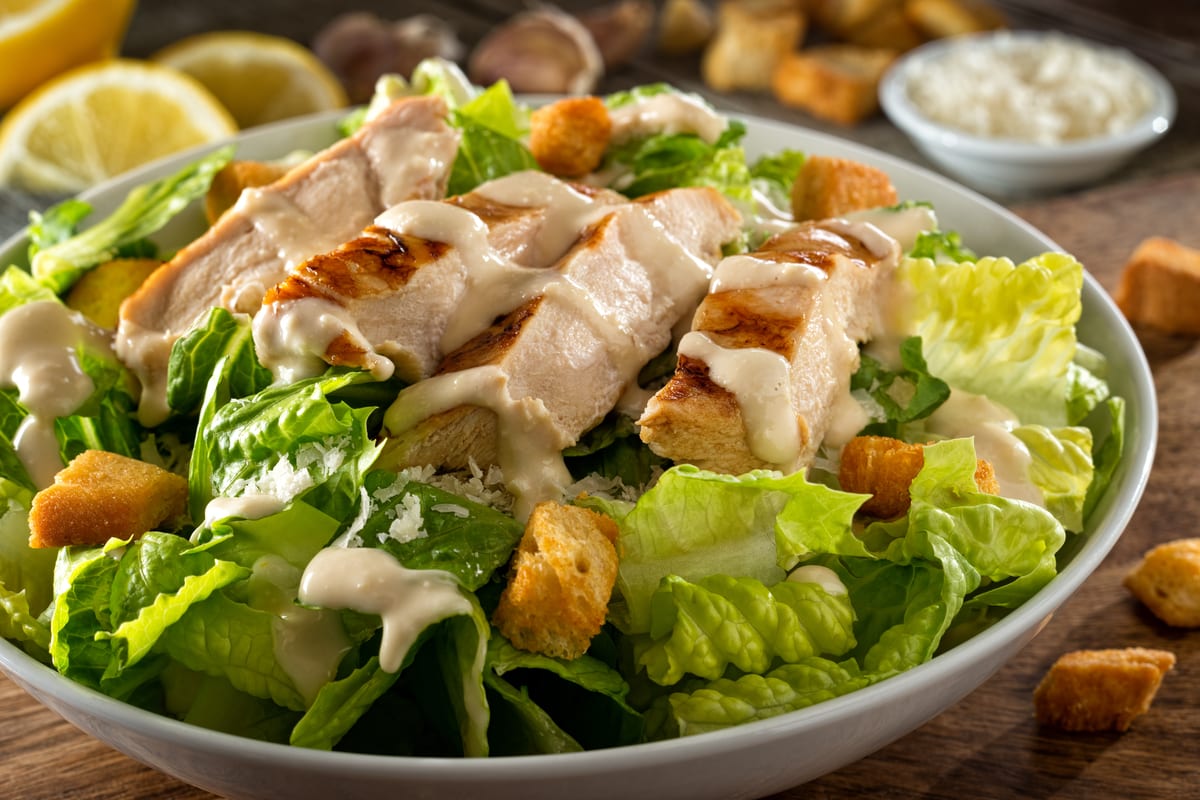 What You'll Need:
All you need to make your own creamy Caesar dressing is a mixing bowl and these ingredients:
2 tablespoons freshly grated parmesan
2 tablespoons extra virgin olive oil
½ teaspoon honey
2 teaspoons balsamic vinegar
Juice of half a lemon
1 teaspoon Worcestershire sauce
Garlic powder
Salt and pepper to taste
This Caesar salad recipe is a lot healthier than the traditional kind, which uses raw egg yolks to thicken the mixture, and you can use it with any type of salad you like. We even like to top our baked potatoes with a dollop of this delicious dressing and it works just as well as sour cream – minus the calories!